Back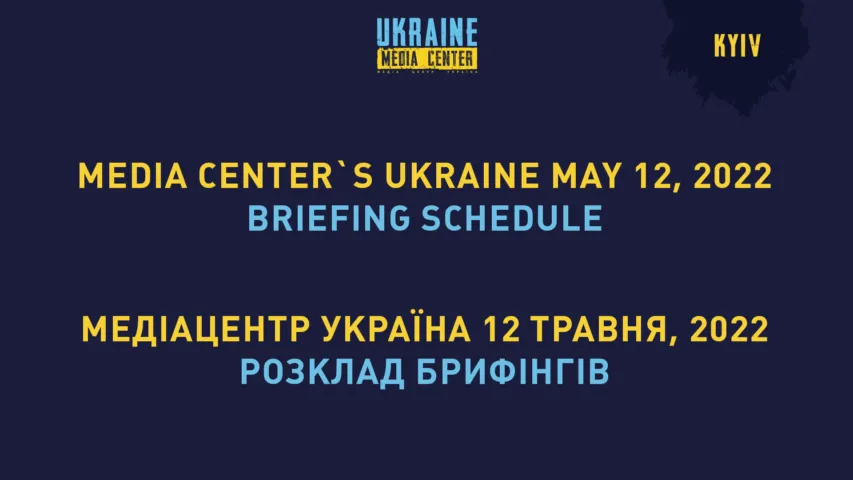 May 11, 2022, 19:10
SCHEDULE OF MEDIA CENTER UKRAINE – UKRINFORM EVENTS (KYIV, 8/16 BOHDAN KHMELNYTSKY STR.) FOR MAY 12
11:30 AM – Natalia Naumenko, Head of the State Migration Service (in person)
Subject: Operation of the State Migration Service during the war.
12:30 PM – Volodymyr Kudrytskyi, CEO of Ukrenergo National Energy Company (in person)
Subject: Energy front – wartime challenges and restoration of Ukrenergo's networks in liberated areas.
1:30 PM – A briefing with relatives of the defenders of Mariupol fighting at Azovstal Steel Works (in person)
Subject: Request of the families of the military personnel of Mariupol garrison for the extraction procedure.
2:30 PM – Oleksandr Motuzianyk, speaker of the Ministry of Defense of Ukraine (in person)
Subject: Current situation on the frontline.
Phone: +380914810004
Join our Telegram channel at https://t.me/UkraineMediaCenterKyiv
Journalists are requested to arrive at least 30 minutes before the event.
Important Notice: Media Center Ukraine — Ukrinform functions as a co-working space! We are waiting for you
Read more: https://mediacenter.org.ua/news