Back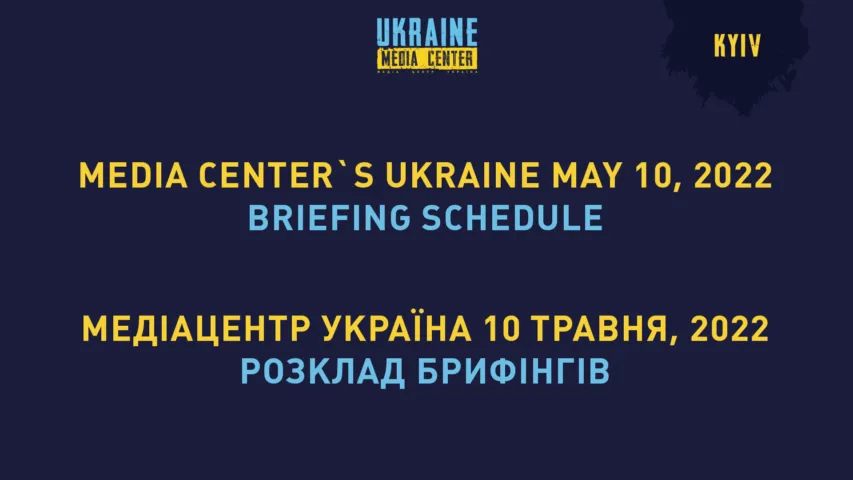 May 9, 2022, 21:02
SCHEDULE OF MEDIA CENTER UKRAINE – UKRINFORM EVENTS (KYIV, 8/16 BOHDAN KHMELNYTSKY STR.) FOR MAY 10
11:30 AM — Dmytro Lubinets, Head of the Committee on Human Rights, Deoccupation and Reintegration of Temporarily Occupied Territories in Donetsk, Luhansk Regions and Autonomous Republic of Crimea, Sevastopol, National Minorities and Interethnic Relations (personal attendance)
Current topics: Human rights violation in the temporarily occupied territories; the Committee's work in the international arena; the situation in occupied Volnovakha (Dmytro Lubinets is an MP elected by the first-past-the-post system in district 60 of the town)
12:30 PM — Olena Matveeva, Spokesperson of the Ministry of Interior Affairs of Ukraine (personal attendance)
Current topics: Summing up work of law enforcement on May 8—9; occupiers' «victory parades» in the temporarily occupied territories
13:30 PM — Emine Dzheppar, First Deputy Foreign Minister of Ukraine (personal attendance)
Current topics: Progress on excluding the russian federation from the UN Security Council and other international organizations; work on receiving international technical assistance; Ukraine's strategy on recognizing russia's war crime (genocide); formation of a pro-Ukrainian coalition.
Contact phone: +380914810004
Join our Telegram channel – https://t.me/UkraineMediaCenterKyiv
We kindly ask journalists to arrive half an hour before the beginning of the event.
❗️❗️Important! Ukraine Media Center – Ukrinform works as a co-working space! We look forward to welcoming you!
Read more: https://mediacenter.org.ua/news