Back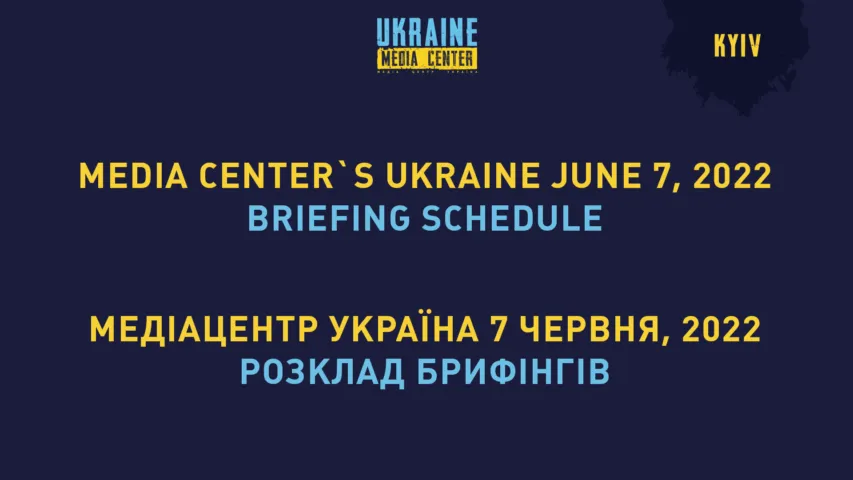 June 6, 2022, 18:24
SCHEDULE OF MEDIA CENTER UKRAINE – UKRINFORM EVENTS (KYIV, 8/16 BOHDAN KHMELNYTSKY STR.) FOR JUNE 7
12:30 PM — Tamila Tasheva, Permanent Representative of the President of Ukraine in Crimea (in person)
Current topics: Illegal detention and conviction of journalists and civic journalists in the occupied Crimea; occupation journalism: russian propaganda narratives on the peninsula; activity of the Crimean Platform in 2022.

1:30 PM — Andriy Demchenko, Spokesperson of the State Border Guard Service of Ukraine (in person)
Current topic: Operational situation at the state borders.

2:30 PM — Vitaliy Kim, Head of Mykolaiv Oblast Military Administration (online)
Current topic: Operational and humanitarian situation in Mykolaiv region.
Read more: https://mediacenter.org.ua/news