Back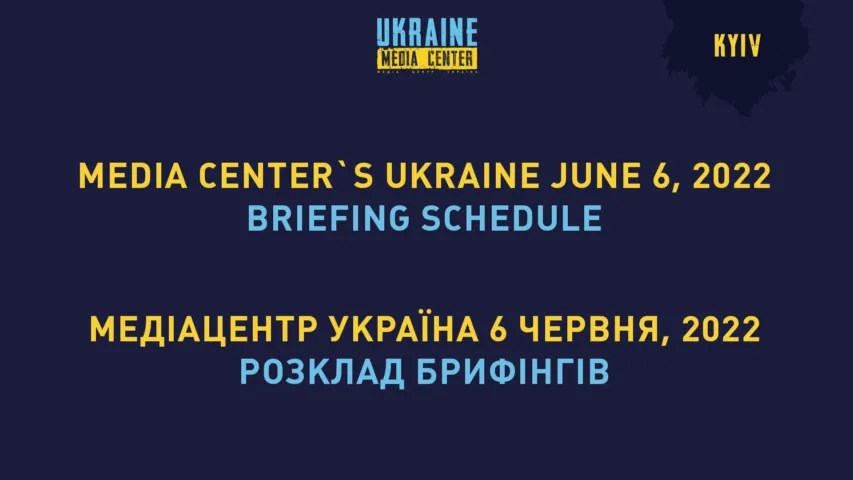 June 3, 2022, 15:37
SCHEDULE OF MEDIA CENTER UKRAINE – UKRINFORM EVENTS (KYIV, 8/16 BOHDAN KHMELNYTSKY STR.) FOR JUNE 6
11:00 AM — Ihor Kuzin, Chief Sate Sanitary Doctor, Oksana Koshalko Head of Epidemiological Surveillance Department of the Public Health Center of the Health Ministry of Ukraine (in person), Fedir Lapiy Infectious Disease Doctor, Chair of the National Technical Group of Experts on Immunoprophylaxis (online)
Current topics: Epidemic situation in Ukraine, including in the occupied territories. Battling the spread of infectious diseases

12:00 PM — Sergii Marchenko, Finance Minister of Ukraine (in person)
Current topics: Ukraine's budget: filling and expenditures, main trends; assistance of foreign partners; possible increase in taxes

12:30 PM — Tamila Tasheva, Permanent Representative of the President of Ukraine in Crimea (in person)
Current topics: Illegal detention and conviction of journalists and civic journalists in the occupied Crimea; occupation journalism: russian propaganda narratives on the peninsula; activity of the Crimean Platform in 2022.

2:30 PM — Oleksandr Motuzianyk, the Spokesperson of the Ministry of Defense of Ukraine (in person)
Current topic: The current situation on the frontline of the russo-Ukrainian war.
Read more: https://mediacenter.org.ua/news