Back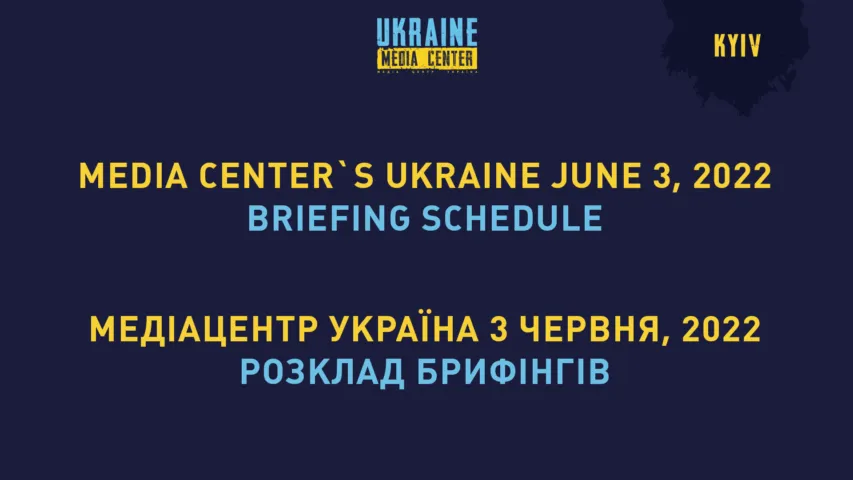 June 3, 2022, 09:47
SCHEDULE OF MEDIA CENTER UKRAINE – UKRINFORM EVENTS (KYIV, 8/16 BOHDAN KHMELNYTSKY STR.) FOR JUNE 3
11:30 AM — Vadym Boichenko, Mariupol Mayor (in person)
Current topic: Operational and humanitarian situation in the city
12:00 PM — Kateryna Pavlichenko, Deputy Minister of Internal Affairs of Ukraine (in person).
Current topics:
Documenting sex crimes committed by the russian military;
How the police record and investigate sex crimes;
The work of a police team that specializes in documenting this category of crimes;
What kind of help the victims should receive;
What kind of punishment awaits war criminals.
1:00 PM — Oleksandr Tkachenko, Culture and Information Policy Minister of Ukraine (in person)
Current topics: 100 days of war — losses and results of work by Ukraine's culture and information fronts in numbers; Sanctions of the Verkhovna Rada of Ukraine against Patriarch Kirill and other figures of the russian Orthodox Church. Deepening relations between Ukraine and Poland.
2:30 PM — Oleksandr Motuzianyk, the Spokesperson of the Ministry of Defense of Ukraine (in person)
Current topic: The current situation on the frontline of the russo-Ukrainian war.
Read more: https://mediacenter.org.ua/news