Back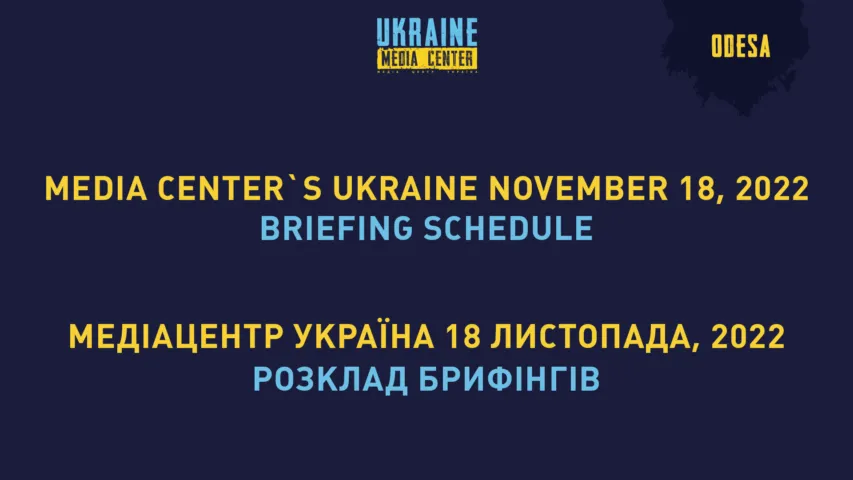 November 17, 2022, 18:00
SCHEDULE OF MEDIA CENTER UKRAINE — ODESA EVENTS (ODESA, 1/20 MARAZLIIVSKA STREET. CHORNOMORETS STADIUM (CENTRAL ENTRANCE), ON NOVEMBER 18
02:00 PM — 14:00 — Leonid Shtekel, chief editor of Odessa Daily; Yuriy Rabotin, head of the National Union of Journalists of Ukraine in Odessa region; Anatoly Boyko, founder of the Izbirkom newspaper; Olga Sira, Chornomorski Novyny newspaper (in person)
Topic of focus:
Odesa's journalists demand a moratorium on changes to legislation on freedom of speech, information, and mass media during the war
Why is this interesting?
On August 30, Verkhovna Rada adopted in the first reading draft law No. 2693-d on media. Also, amendments to the law "On Information" are currently registered in the parliament. The Odesa journalistic community believes that under the guise of war, the authorities are trying to significantly limit the work of the mass media.
03:00 PM — Iryna Bardina, chairman of the board of the "BALKIVSKA-20" condominium; Stanislav Draganov, president of the Association for Innovative Development of Households (in person)
Topics of focus:
How condominiums prepare for war;
Issues of heating, water supply, electricity, gas supply in wartime;
Assistance from the state and local authorities
04:00 PM — 16:00 — Vitaly Danilov, volunteer (online); Denis Sukhanov, volunteer (online); Valery Zarubin, volunteer (in person)
Topics of focus:
Aid to Kherson;
Assistance to the military;
Aid to civilians;
From 10 a.m. to 6 p.m., "Media Center Ukraine — Odesa" operates in co-working mode – we have high quality Wi-Fi coverage and a comfortable space. If possible, please notify the media center administrator via email, by phone or messengers about your visit. In order to use the stadium parking for free, we kindly ask you to inform the day before your arrival.
For more information +380500895830
Email: [email protected]
Find us here:
Website: https://mediacenter.org.ua/
Twitter: https://twitter.com/CenterUkraine
Facebook: https://www.facebook.com/UkraineMediaCenter
YouTube: https://www.youtube.com/@UkraineMediaCenterOdesa
Telegram: https://t.me/mcu_odesa
Read more: https://mediacenter.org.ua/news