Back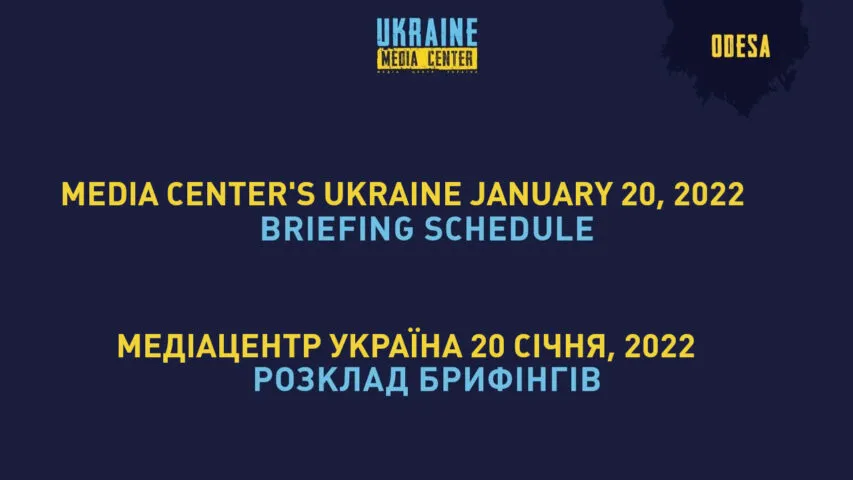 January 19, 2023, 17:30
SCHEDULE OF MEDIA CENTER UKRAINE — ODESA EVENTS (ODESA, 1/20 MARAZLIIVSKA STREET. CHORNOMORETS STADIUM (CENTRAL ENTRANCE), ON JANUARY 20
11:00 AM – Yaroslav Trofimov, director, playwright, actor, author of the "City of Dreams" project of Theater No. 7 (in person);
Stasya Voloshina, choreography and combat director, actor (in person);
Pavlo Davydov, actor from Bakhmut (in person);
Oleksandra Loseva, main actor (in person)
Topics of focus:
What is the "City of Dreams": immersive theatrical performances;
When will the presentation of the project take place in Odessa?
Why should we wait for the shooting of "the first theatrical series in Ukraine"?
Why is this interesting?
The project of Theater No. 7 "City of Dreams" is three large immersive theatrical performances united by a single story and characters. Its total time is about 15 hours of immersion in the lacy world of dreams, which are so difficult to distinguish from reality.
The trilogy is planned to be presented in Odesa during three weeks of January-February every Sunday: 01/22: The performance "I see the future", 01/29 – "Cures of loneliness", 02/05 – "I. We. Mirror".
12:00 PM – Volodymyr Ksenzytskyi, head of the "Agugugu" Studio, producer, author, and presenter of children's programs (in person);
Tutta Vaganova, author and presenter of the children's program "Funny DIYs" in "Agugugu" studio (in person);
Inna Popova, author and host of the children's program "Culinary secrets of Nyusia Povarioshkina" in studio "Agugugu" (in person)
Topics of focus:
Why children entertainment events are necessary during the war;
How to distract children from war;
How the studio team supported Ukrainian children in Germany;
More information: Last year, the studio team performed 35 performances in 38 days. Among them is the New Year performance "Magic New Year". A total of 10,000 children from Ukraine attended the performances in 10 Ukrainian cities and 26 German cities
To subscribe to the daily monitoring of news from the south of Ukraine, follow the link.
From 10:00 AM to 6:00 PM., Media Center Ukraine — Odesa operates in co-working mode – we have high quality Wi-Fi coverage and a comfortable space. If possible, please notify the media center administrator via email, by phone or messengers about your visit. In order to use the stadium parking for free, we kindly ask you to inform the day before your arrival.
For more information +380500895830
Email: [email protected]
Find us here:
Website: https://mediacenter.org.ua/
Twitter: https://twitter.com/CenterUkraine
Facebook: https://www.facebook.com/UkraineMediaCenter
YouTube: https://www.youtube.com/@UkraineMediaCenterOdesa
Telegram: https://t.me/mcu_odesa
Read more: https://mediacenter.org.ua/news