Back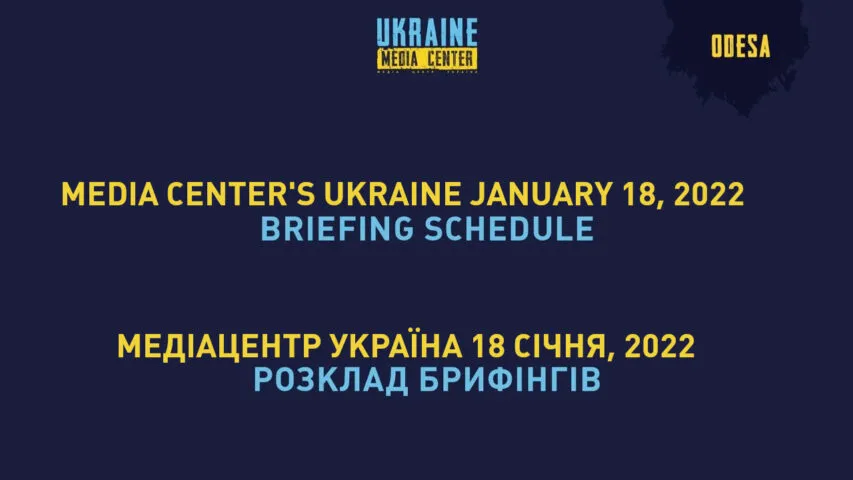 January 17, 2023, 17:30
SCHEDULE OF MEDIA CENTER UKRAINE — ODESA EVENTS (ODESA, 1/20 MARAZLIIVSKA STREET. CHORNOMORETS STADIUM (CENTRAL ENTRANCE), ON JANUARY 18
11:00 AM – Oleksandr Hayduk, director of the maritime, transport infrastructure and communications department of the Odesa regional military administration (in person)
Topics of focus:
challenges of Odesa's transport infrastructure;
How does the "grain deal" work now?
Development of port economy in 2023;
Development of rail, water and road connections with Moldova;
Andrii Buchnev, head of the board of the NGO "Dobrodary"(Good people) (online)
Topics of focus:
How Japanese help Ukrainians to keep warmers in winter: heaters from Asia with delivery
To subscribe to the daily monitoring of news from the south of Ukraine, follow the link.
From 10:00 AM to 6:00 PM., Media Center Ukraine — Odesa operates in co-working mode – we have high quality Wi-Fi coverage and a comfortable space. If possible, please notify the media center administrator via email, by phone or messengers about your visit. In order to use the stadium parking for free, we kindly ask you to inform the day before your arrival.
For more information +380500895830
Email: [email protected]
Find us here:
Website: https://mediacenter.org.ua/
Twitter: https://twitter.com/CenterUkraine
Facebook: https://www.facebook.com/UkraineMediaCenter
YouTube: https://www.youtube.com/@UkraineMediaCenterOdesa
Telegram: https://t.me/mcu_odesa
Read more: https://mediacenter.org.ua/news