Back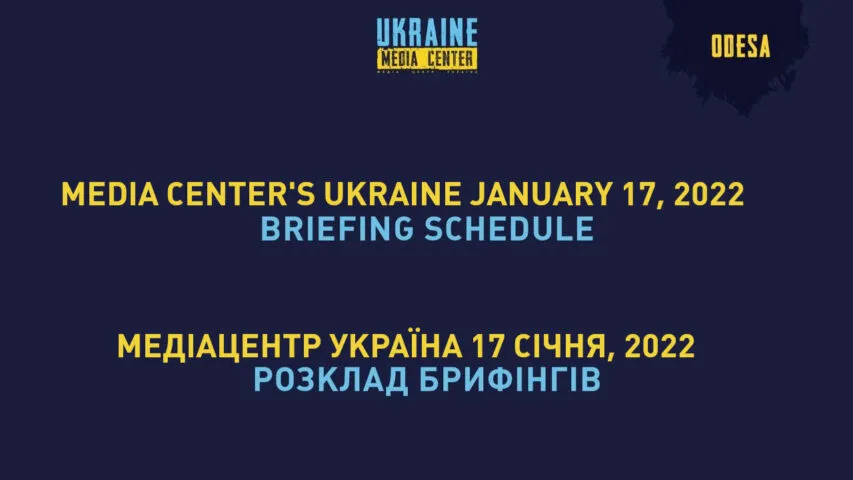 January 16, 2023, 17:30
SCHEDULE OF MEDIA CENTER UKRAINE — ODESA EVENTS (ODESA, 1/20 MARAZLIIVSKA STREET. CHORNOMORETS STADIUM (CENTRAL ENTRANCE), ON JANUARY 17
12:00 PM – Serhii Bratchuk, spokesman for the Head of the Odesa Regional Military Administration (in person)
Topics of focus:
– Current security and humanitarian situation in the region
12:30 PM – Oleksandr Slavskyi, head of the regional office of the State property fund of Ukraine in Odesa and Mykolaiv regions (in person)
Topics of focus:
– Privatization of the first port in Ukraine — state owned"Ust-Dunaisk Sea Trade Port"
Why it's interesting?
The privatization of the Ust-Dunaisk Sea Trade Port is the first attempt in the history of Ukraine to transfer an entire port to private ownership. This is one of the smallest sea trade ports in Ukraine, but during the war, only the Danube ports can work fully. Therefore, the Ust-Dunaisk Sea Trade Port works more than in recent years, perhaps even at its maximum capacity.
For January-September 2022, Ust-Dunaisk Sea Trade Port received 21 340 euros (848,000 UAH) in net profit. In January-November, he paid more than 226 463 euros (9 million UAH) in taxes to the budgets of all levels.
The starting price is 1 510 000 euros (60 millions UAH).
The auction will start on January 17 at 12:10 PM at the link: https://prozorro.sale/auction/SPE001-UA-20221223-70204
To subscribe to the daily monitoring of news from the south of Ukraine, follow the link.
From 10:00 AM to 6:00 PM., Media Center Ukraine — Odesa operates in co-working mode – we have high quality Wi-Fi coverage and a comfortable space. If possible, please notify the media center administrator via email, by phone or messengers about your visit. In order to use the stadium parking for free, we kindly ask you to inform the day before your arrival.
For more information +380500895830
Email: [email protected]
Find us here:
Website: https://mediacenter.org.ua/
Twitter: https://twitter.com/CenterUkraine
Facebook: https://www.facebook.com/UkraineMediaCenter
YouTube: https://www.youtube.com/@UkraineMediaCenterOdesa
Telegram: https://t.me/mcu_odesa
Read more: https://mediacenter.org.ua/news