Back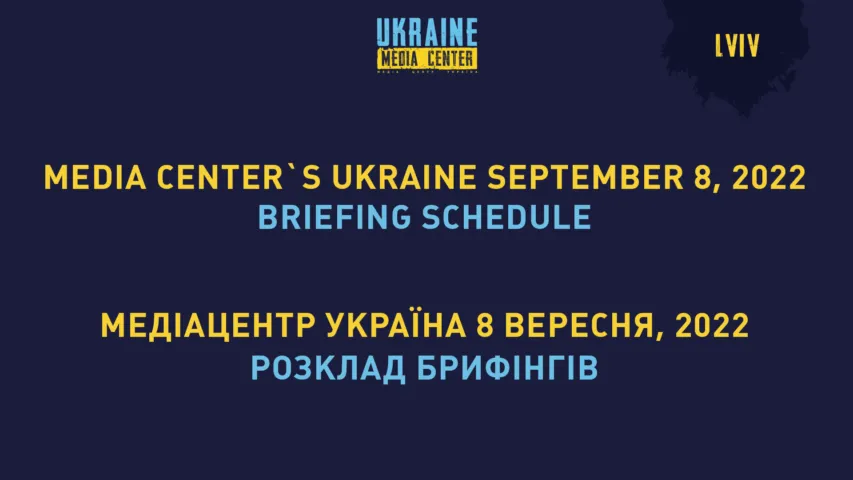 September 7, 2022, 19:03
SCHEDULE OF MEDIA CENTER UKRAINE EVENTS (LVIV, 32 RYNOK SQUARE) FOR SEPTEMBER 8
11:00 AM – Igor Bondarenko, Deputy Minister of Internal Affairs of Ukraine (online)
Topics of focus:
Setting up a single 112 emergency phone service: What for and how will it operate
Why this is interesting:
On September 6, the Verkhovna Rada adopted a law to introduce a single emergency phone number, 112. Setting up and implementing a 112 system is one of Ukraine's undertakings under the Association Agreement with the European Union
12:00 PM – Khrystyna Lebed, Head of the Tourism Office of Lviv City Council
Yulia Doliba, Coordinator of the European Heritage Days Project
Mykhailo Kobryn, Director of Solomiya Krushelnytska Musical and Memorial Museum in Lviv, Ph.D. in Philosophy
(all in person)
Briefing on: More than 90 events within three days: The European Heritage Days will start in Lviv on September 9
Why this is interesting:
On September 9–11, Lviv celebrates the European Heritage Days, a European initiative aimed to focus attention on the cultural heritage of European cities.
Participants of the European Heritage Days in Lviv will be able to enter unique venues, such as the historical office of the Lviv Radio, the restored halls of the Lviv Polytechnic Institute, the backstage of Voskresinnia Theater and the First Theater, as well as the ancient cellars of the Jam Factory Art Center. Many events will take place in the open air in various formats, ranging from lectures, walks, and master classes to concerts and readings of poetry.
The Media Center will function as a co-working space from 10:00 AM to 6:00 PM.
Contact phone:
+38 067 652 91 97
Read more: https://mediacenter.org.ua/news