Back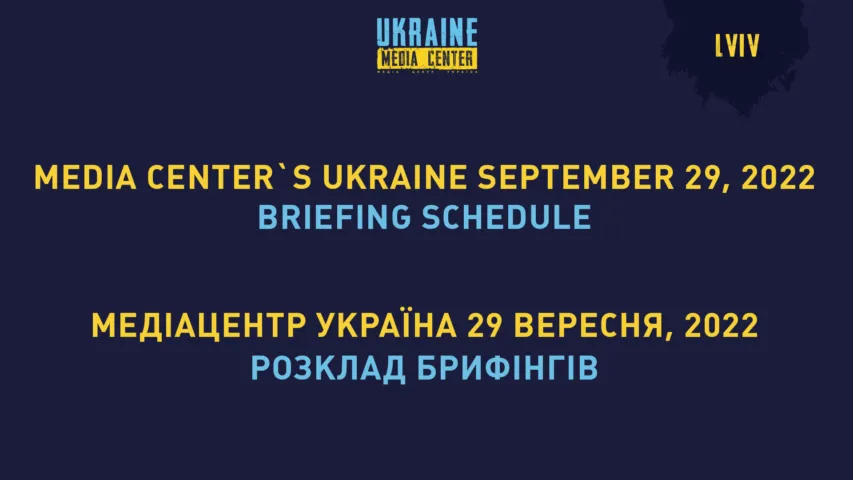 September 28, 2022, 17:18
SCHEDULE OF MEDIA CENTER UKRAINE EVENTS (LVIV, 32 RYNOK SQUARE) FOR SEPTEMBER 29
12:30 PM – Volodymyr Frydrak, Acting Head of the Children Services Office at the Humanitarian Policy Department of Lviv City Council
Maria Sakvuk, foster mother
Sister Yulia, tutor mom at a family-based child care home
(in person)
Topics of focus:
Specifics of taking care of orphan children during the war
How many orphaned children and children lacking parental care are in Lviv Oblast now?
How did the figures change since the start of the all-out war?
How can one help children without parents (adoption and foster care options)?
Why this is interesting:
An event to provide information about all forms of family-based children care and about preparing for bringing a child into a family will take place on the occasion of the National Adoption Day at Lviv's House of Mercy at 7 Korolenka Street on September 30, 2022, at noon.
1:30 PM – Volodymyr Matsokin, Deputy Mayor of Izium (online)
Topics of focus:
The current situation in the liberated city
The identification of locals and soldiers killed by russians
How is life coming back to the city after its liberation?
The Media Center will function as a co-working space from 10:00 AM to 6:00 PM.
Contact phone:
+38 067 652 91 97
Read more: https://mediacenter.org.ua/news