Back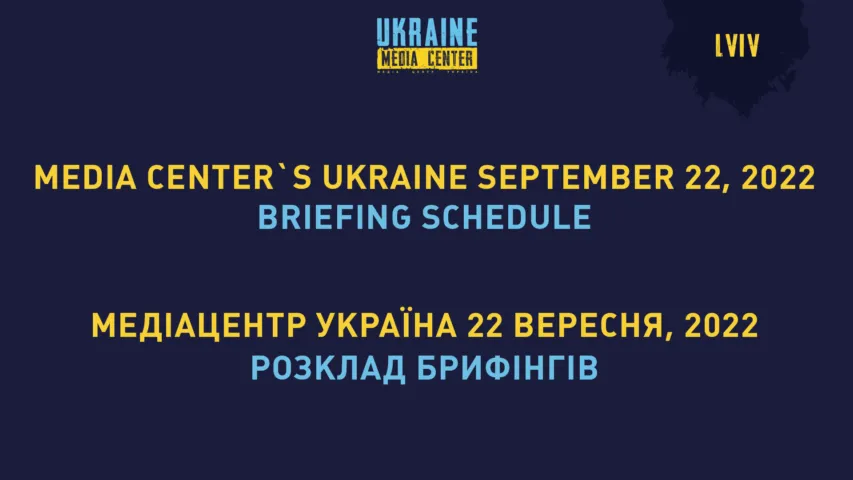 September 21, 2022, 18:18
SCHEDULE OF MEDIA CENTER UKRAINE EVENTS (LVIV, 32 RYNOK SQUARE) FOR SEPTEMBER 22
11:00 AM — Iryna Sysliuk, Head of the Preschool, General Secondary, and Extracurricular Education of the Education and Science Department of Lviv Oblast Military Administration
Natalia Ivanchenko, Director General of the Lviv Oblast Disease Control and Prevention Center of the Ministry of Health of Ukraine
Orest Chemerys, Director of the Healthcare Department of Lviv Oblast Military Administration
Andriy Skipalskyi, Program Officer for Noncommunicable Diseases at WHO Country Office in Ukraine
Dmytro Kupyra, "Schools without Nicotine and Tobacco" Project Coordinator in Ukraine, Executive Director at Live Advocacy Center
(all in person)
Topics of focus:
launch of WHO pilot project "Schools Without Nicotine and Tobacco"
Why this is interesting:
Ukraine has become the third country in the world to implement a pilot project to raise awareness among schoolchildren about the health risks of tobacco and nicotine. Every year, smoking kills 8 million people worldwide. In Ukraine, 85,000 Ukrainians die from diseases caused by smoking. 95% of smokers start smoking before the age of 21.
The Media Center will function as a co-working space from 10:00 AM to 6:00 PM.
Contact phone:
+38 067 652 91 97
Read more: https://mediacenter.org.ua/news