Back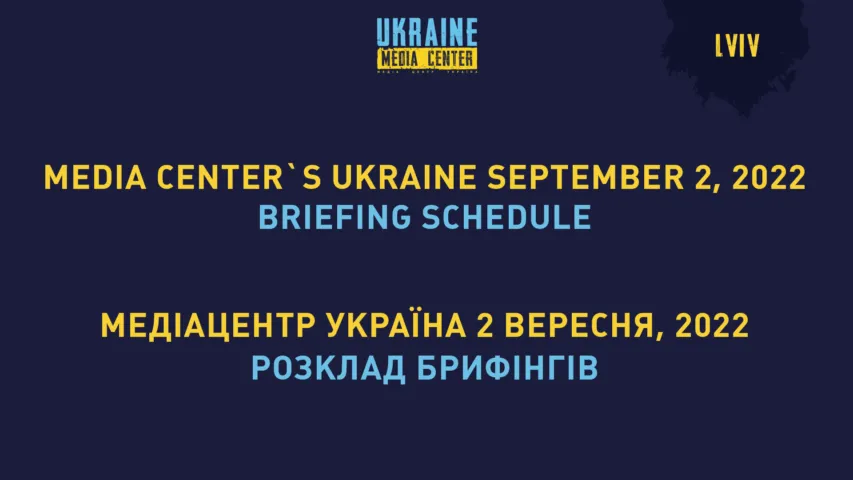 September 1, 2022, 18:29
SCHEDULE OF MEDIA CENTER UKRAINE EVENTS (LVIV, 32 RYNOK SQUARE) FOR SEPTEMBER 2
11:00 AM – Andrii Demchenko, Spokesperson for the State Border Guard Service of Ukraine (online)
Topics of focus:
The current situation in areas bordering russia and belarus
Crossing the border: Did the inflow of people into Ukraine grow due to September 1?
12:00 PM – Natalia Bunda, Director of the Development Department, Acting Head of the Office for Cultural Affairs of Lviv City Council
Vasyl Kmet, Director of the Lviv Centralized Children Library System, Historian
Pascal Woestelandt, a ceramic artist (Luxembourg), author of Ukraine as Eldorado of the Future international project
Why this is interesting:
A traveling pottery workshop for children has been working in city libraries for a week. Young potters are creating a Ukraine as Eldorado of the Future ceramic panel together with Pascal Woestelandt, a renowned ceramic artist from Luxembourg. The artist considers serving the children to be his mission. He has worked with children of various ages for years and believes that art therapy helps attain mental harmony. This is why the artist came to Ukraine during the war.
The Media Center will function as a co-working space from 10:00 AM to 6:00 PM.
Contact phone:
+38 067 652 91 97
Read more: https://mediacenter.org.ua/news