Back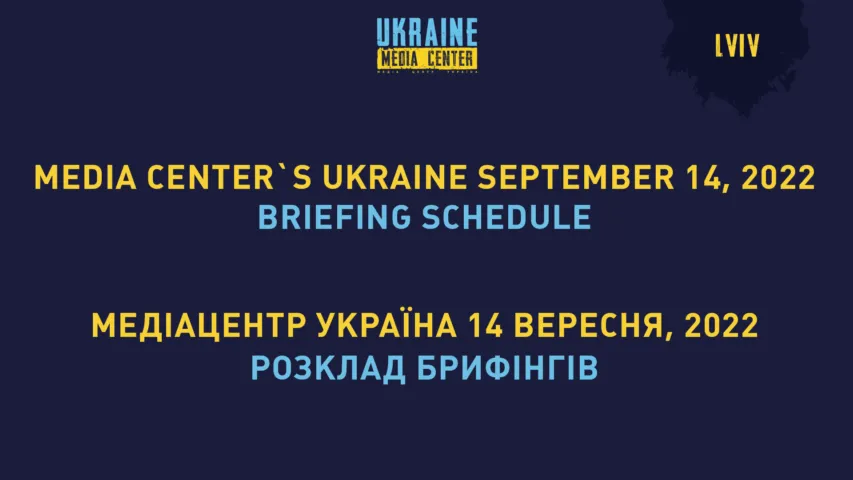 September 13, 2022, 18:08
SCHEDULE OF MEDIA CENTER UKRAINE EVENTS (LVIV, 32 RYNOK SQUARE) FOR SEPTEMBER 14
11:30 AM — Serhii Bratchuk, Spokesperson for Odesa Oblast Military Administration (online)
Topics of focus:
– Operational information about the situation in the region
– Decolonization or vandalism: what is happening around the monument to Catherine II in Odessa
12:00 PM — Liuba Shypovych, Vice President at Razom for Ukraine (online)
Andriy Khudo, Co-Owner of !FEST restaurant chain
Volodymyr Shapoval, "Food Mission" Project Manager at !FEST
Evelina Kurilets, Executive Director at Razom for Ukraine
Taras Repytskyi, Head of Logistics at Razom for Ukraine, one of the initiators of the development of the food and nutrition system for the military
(in person)
Why this is interesting
During the briefing, the participants will present a new food and nutrition system for the soldiers of the Armed Forces of Ukraine. The developers named their individual diet for extreme conditions "Cosmic Food." This food kit is analogous to the food kits of the world's leading armies.
12:30 PM — Oleksandr Markushin, Mayor of Irpin (online)
Topics of focus:
– Six months of de-occupation: restoration of the city
– Preparation of the city for winter, resettlement of people, who were left without homes
– Advice to mayors of de-occupied towns and villages in Kharkiv and Kherson regions
The Media Center will function as a co-working space from 10:00 AM to 6:00 PM.
Contact phone:
+38 067 652 91 97
Read more: https://mediacenter.org.ua/news