Back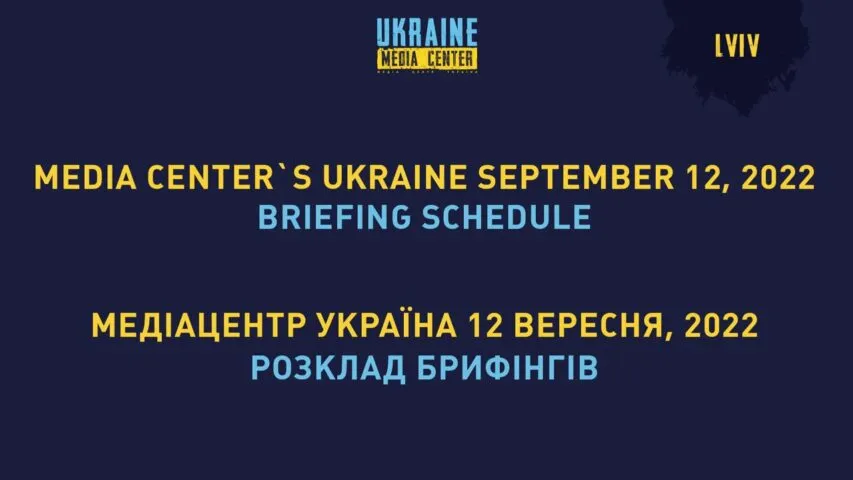 September 11, 2022, 16:59
SCHEDULE OF MEDIA CENTER UKRAINE EVENTS (LVIV, 32 RYNOK SQUARE) FOR SEPTEMBER 12
12:00 PM — Fedir Venislavskyi, People's Deputy of Ukraine, President's Representative to the Constitutional Court of Ukraine (online)
Topics of focus:
– Restoration of statehood in the liberated territories: how it happens
– How collaborators will be punished in the liberated territories
Why this is interesting
Since September 1, the Armed Forces of Ukraine have liberated more than 2,000 km of russian-occupied territory, mainly in Kharkiv oblast.
In liberated settlements, the military and representatives of the National Police detained a number of people who collaborated with the occupiers.
In March 2022, the Law on Criminal Liability for Collaborative Activities entered into force in Ukraine. The law establishes liability for work in administrations set up by occupiers, transfer of Ukrainian property to the occupiers, and even anti-Ukrainian propaganda in educational institutions.
1:30 PM — Oleh Korikov, Acting Chairman — Chief State Inspector for Nuclear and Radiation Safety of Ukraine (online)
Topics of focus:
– Zaporizhia nuclear power plant has come to a complete haul: is it dangerous
– Shutdown of a nuclear power plant: possible consequences
– Will it be possible to resume operation of the nuclear power plant
Why this is interesting
On September 11, power unit No. 6 of Zaporizhia nuclear power plant was disconnected from the Ukrainian power grid. Preparations for its cooldown and transfer to a cold state are underway.
The Media Center will function as a co-working space from 10:00 AM to 6:00 PM.
Contact phone:
+38 067 652 91 97
Read more: https://mediacenter.org.ua/news