Back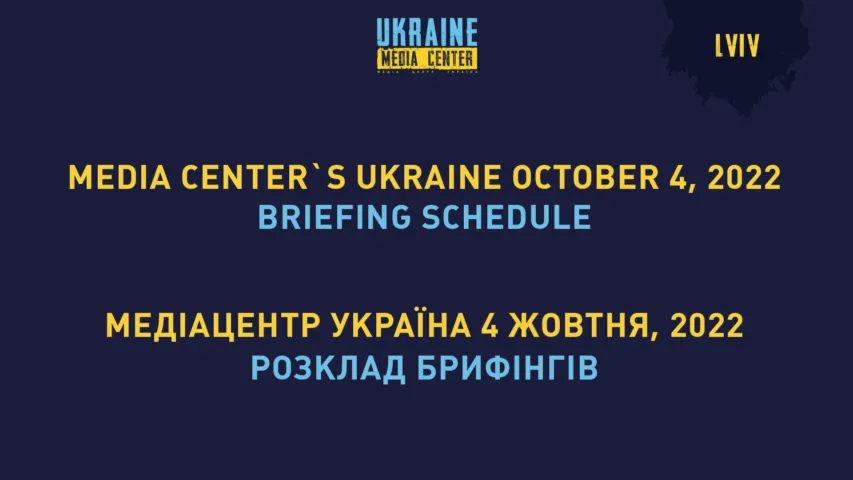 October 3, 2022, 18:50
SCHEDULE OF MEDIA CENTER UKRAINE EVENTS (LVIV, 32 RYNOK SQUARE) FOR OCTOBER 4
11:00 AM — Oleh Paska, Director of the Education and Science Department of Lviv Oblast Military Administration (in person)
Topics of focus:
– Results of the first month of the school year in the conditions of war
– Feedback from parents/children/teachers on the organization of the educational process
– How teachers and students got used to safety measures during the war (use of bomb shelters, etc.)
1:00 PM — Natalia Galibarenko, Head of Mission of Ukraine to NATO (online)
Topics of focus:
– Ukraine applied for NATO membership: next steps
– Support for Ukraine joining NATO by the member states.
The Media Center will function as a co-working space from 10:00 AM to 6:00 PM.
Contact phone:
+38 067 652 91 97
Read more: https://mediacenter.org.ua/news