Back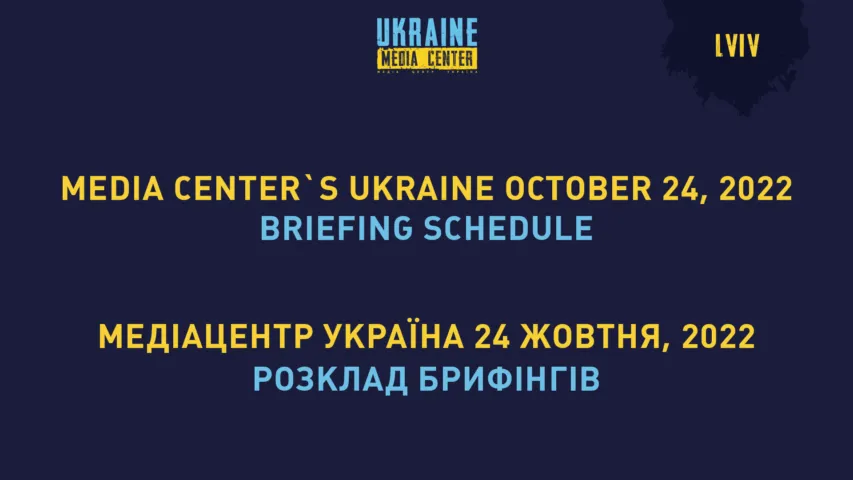 October 23, 2022, 17:14
SCHEDULE OF MEDIA CENTER UKRAINE EVENTS (LVIV, 32 RYNOK SQUARE) FOR OCTOBER 24
1:00 PM — Maksym Nefyodov, Reforms Support Project Manager at the Kyiv School of Economics (online)
Topics of issue:
Russia Will Pay project: new details of the report. Sectors of the economy and public life most affected by the Russian invasion. Total damage to Ukraine during the war.
The Russia Will Pay project is a joint initiative of the Kyiv School of Economics, the Office of the President of Ukraine and the Ministry of Economy, in the framework of which economists calculate the damage caused by rf during the war in Ukraine. According to the latest estimates of the project, damage to Ukraine since the beginning of the full-scale invasion has reached USD 127 bn.
3:00 PM — Leif Larson, Managing Director at FP1 USA TV channel, PR and Communications Expert (online)
Topics of issue:
russian narratives promoted in the United States
Where do Americans get information about Ukraine from
How to keep American audience's attention on the course of the war in Ukraine
From 10:00 AM to 6:00 PM, Media Center functions as a co-working space.
For more information:
+38 067 652 91 97
Read more: https://mediacenter.org.ua/news