Back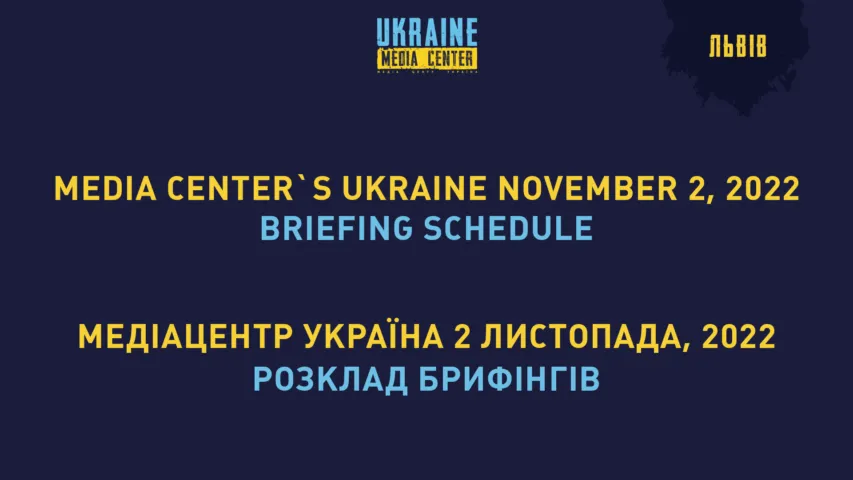 November 1, 2022, 17:59
SCHEDULE OF MEDIA CENTER UKRAINE EVENTS (LVIV, 32 RYNOK SQUARE) FOR NOVEMBER 2
12:00 PM — Yuriy Buchko, Deputy Head of Lviv Oblast Military Administration (in person)
Topics of focus:
– The state of the region's roads before winter: parking facilities, snow removal equipment, stocks of mixtures for sprinkling, etc.
1:00 PM — Khrystyna Lebed, Head of the Tourism Office of Lviv City Council, Event Co-Organizer
Inna Klyap, Co-Founder of So Good Company event agency, organizer of Street Food So Good", "Lviv Ice Cream Festival", "So Green Fest" food festivals in Lviv, Event Co-Organizer
Maksym Kychma, Owner of Yanchyn Hills family winery
(in person)
Why this is interesting:
Lviv Art and Wine festival will take place in Lviv on November 12-13. The new format of artistic and gastronomic synergy will become a unique platform for supporting Ukrainian winemakers and artists during the war.
From 10:00 AM to 6:00 PM, the Media Center functions as a co-working space.
For more information:
+38 067 652 91 97
Read more: https://mediacenter.org.ua/news