Back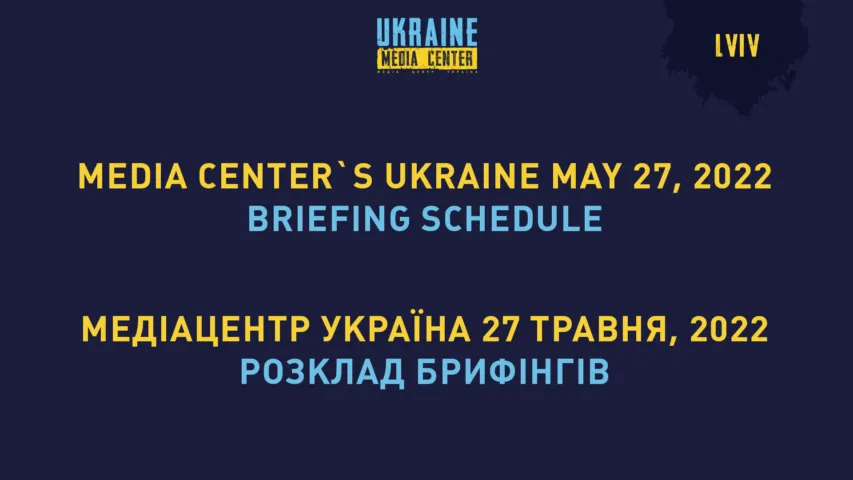 May 26, 2022, 16:18
SCHEDULE OF MEDIA CENTER UKRAINE EVENTS (LVIV, 32 RYNOK SQUARE) FOR MAY 27
10:00 AM — SPECIAL EVENT!
Serhiy Prytula, volunteer, founder of Serhiy Prytula Charity Foundation (in person)
Symbols of Ukraine's victory at Eurovision will now help Ukraine win the war against the russian occupiers. Kalush Orchestra together with Serhiy Prytula Charitable Foundation are giving away the pink bucket hat belonging to the band's singer. In addition, the Eurovision prize, a crystal microphone, has already been put up for auction to raise funds to help the Armed Forces of Ukraine.
Serhiy Prytula will bring the pink bucket hat to Media Center Ukraine and tell how the idea came about, why the guys agreed to give away the main Eurovision prize to help the Armed Forces of Ukraine, and how to join the draw.
11:00 AM — Stepan Kuibida, Director of Economic Policy Department at Lviv Oblast Military Administration (in person)
Current issues:
Experience of relocating enterprises from combat zones to Lviv region
War and the region's economy: trends
Economic development plans of the region: relocation of enterprises and migrants as opportunities.
12:15 PM — Kira Rudik, Member of the Verkhovna Rada of Ukraine (online)
Current issues:
Ukraine at the World Economic Forum in Davos
The main issues concerning Ukraine voiced at the World Economic Forum
The main results of the forum
2:00 PM — Yulia Zhovtiak, Director at the State Employment Service of Ukraine (online)
Current issues:
War and unemployment: how many people are registered at employment centers
Employment and the most in-demand jobs during the war
Labor market forecasts in Ukraine
Read more: https://mediacenter.org.ua/news