Back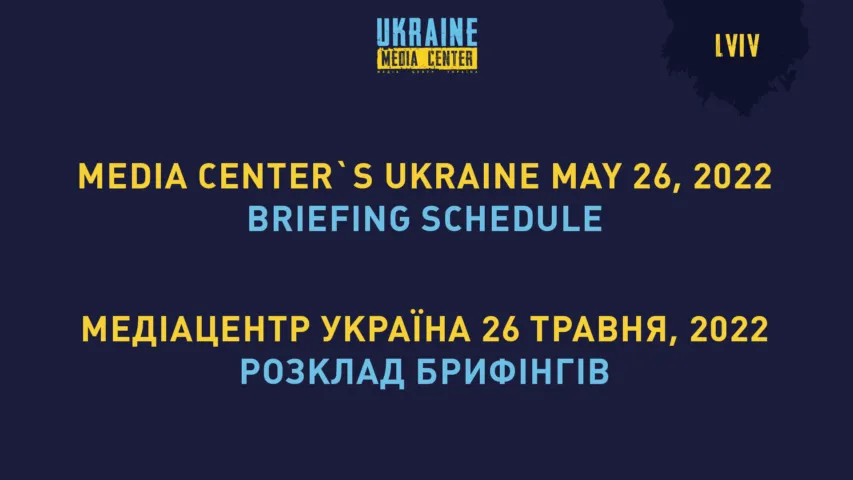 May 25, 2022, 18:16
SCHEDULE OF MEDIA CENTER UKRAINE EVENTS (LVIV, 32 RYNOK SQUARE) FOR MAY 26
10:00 AM — Yevhenii Kapinus, Chairperson of the Board at the Pension Fund of Ukraine (online)
Current issues:
Replenishing the pension fund and paying pensions: trends since the beginning of the full-scale war
Payment of pensions to people who are under occupation
Payment of pensions in the deoccupied territories.
11:00 AM — Oleksii Honcharenko, Member of the Verkhovna Rada of Ukraine (online)
Current issues:
Ukraine at the Davos Forum: the work of the delegation
Discussion of the problems of Ukraine's economy and recovery at the World Economic Forum in the context of the war
The first forum without the participation of the russian delegation.
12:00 PM — Oleksandr Starukh, Head of Zaporizhzhia Oblast Military Administration (online)
Current issues:
economic and humanitarian situation in the region
the course of combat in Zaporizhzhia region.
1:00 PM — Denys Marchuk, Deputy Chairman of the "Ukrainian Agrarian Council" Public Union (online)
Current issues:
Supplying the country with food
Results of the sowing campaign in Ukraine
Possible options for exporting Ukrainian grain during the naval blockade.
Read more: https://mediacenter.org.ua/news