Back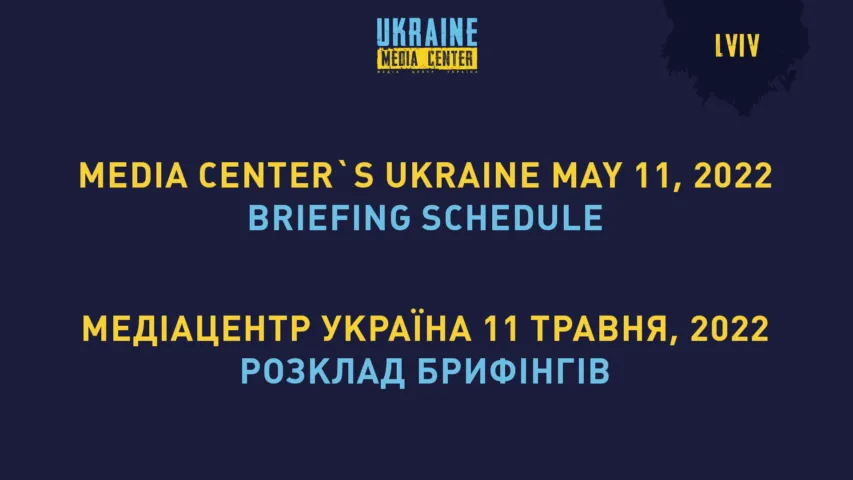 May 10, 2022, 19:47
UPDATED SCHEDULE OF MEDIA CENTER UKRAINE EVENTS (LVIV, 32 RYNOK SQUARE) FOR MAY 11
11:00 AM — SPECIAL EVENT
Free blood glucose level test for media workers
Why this is important:
War and its consequences, chronic stress negatively impact health and can lead to numerous diseases, including diabetes especially for people with high risk of developing this disease.
This event is a part of the information campaign «Diabetes Hunters» of Act for Health Ukrainian-Swiss project.
11:30 AM — briefing by event organizers
Participants:
— Orest Chemerys, Director of Health Care Department of Lviv Oblast Military Administration
— Lesya Kobetska, Deputy Director of the Department, Head of the Health Care Directorate of the Humanitarian Policy Department of Lviv City Council
— Iryna Hnativ and Maryana Klymtsiv, family doctors, leaders of «Diabetes Hunters» team in Lviv oblast
— Halyna Maistruk, Head of Act for Health Swiss-Ukrainian project
— Maryana Sluzhynska, Region Coordinator of Act for Health in Lviv region
Transfer to the IDP Support Center at Lviv Arena (199 Stryiska Street) will be available for the journalists after the briefing. There, «Diabetes Hunters» team will provide free blood glucose level tests for the internally displaced persons.
14:15 PM — SPECIAL EVENT
An international symbol of child refugees, a 3.5-meter puppet, Amel will visit the refugee settlement in Lviv.
This puppet depicts a 10-year-old little girl migrant from Syria, who walked 8,000 km looking for her mother in 2021. According to the organizers, the 3.5-meter puppet is an embodiment of millions of children, who lost their home and were separated from their families.
(!) Reporters meet at Sensoteka (22 Samchuka Street).
An interpreter will be present at the event.
More about the puppet:
13:00 PM — Hennadiy Lahuta, Head of Kherson Oblast Military Administration (online)
Current topics:
Military action in the oblast
The russians' attempts to set up occupation regime in Kherson and other towns of the oblast
The humanitarian situation
14:00 PM — Serhiy Bratchuk, Spokesperson of Odesa Oblast Military Administration (online)
Current topics:
Missile strikes on the oblast: what are russians trying to achieve?
The situation in Transnistria
The economic and humanitarian situation in the region
From 10:00 AM till 8:00 PM the Media Center functions as a co-working space
Contact phone number:
+38 067 652 91 97
Read more: https://mediacenter.org.ua/news