Back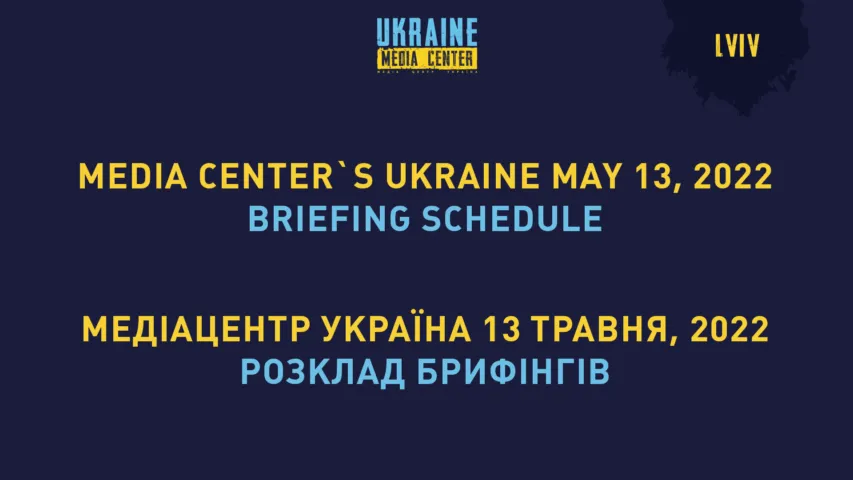 May 12, 2022, 18:32
SCHEDULE OF MEDIA CENTER UKRAINE EVENTS (LVIV, 32 RYNOK SQUARE) FOR MAY 13
11:00 AM — Miroslaw Skorka, Head of Association of Ukrainians in Poland (online)
Current topics:
Ukrainians in Poland: numbers, geography, main challenges
Poland: help since day one
How to bring Ukrainians back home?
12:00 PM — a press conference on "Melpomene of Tavria" XXIV international theater festival
Why this is important:
"Melpomene of Tavria" is a festival that has been held in Kherson for many years without any delays and cancellations. However, this time the format is different. This year the festival is held through June 10-19, and every theater participating in the festival will perform in their own venue, in their hometowns and countries. As of today over 25 theaters from 6 countries of the world: Poland, Georgia, Romania, Portugal, Turkey and Ukraine have applied to participate in the festival.
Participants:
Oleksandr Knyha, Art Director at the Mykola Kulish Academic Music and Drama Theater of Kherson Oblast
Andriy Matsyak, Director General of Maria Zankovetska National Theater
(personal attendance by all)
1:00 PM — Petro Andriushchenko, Advisor to Mariupol Mayor (online)
Current topics:
The situation in the city
Prospects of the second wave of evocation from Azovstal
Why this is important:
On the morning of May 13, russian troops launched an assault on Azovstal. The invaders are trying to break into the plant. Meanwhile, Minister for Reintegration of the Temporarily Occupied Territories of Ukraine Iryna Vereshchuk announced talks on evacuating the severely wounded Azovstal fighters in exchange for captured russians.
1:30 PM — Dmytro Lunin, Head of Poltava Oblast Military State Administration (online)
Current topics:
Rocket strikes in the region
Poltava region as the main pre-frontline hub
The humanitarian situation in the region
The economic situation in the region
Why this is important:
On May 12, the russians struck heavily at the Poltava region. 8-12 missiles hit the Kremenchuk oil refinery and other infrastructure facilities.
2:00 PM — SPECIAL EVENT
Wartime requirements: a new standard for housing. A presentation based on a new building

Participants:
Lyubomyr Zubach, Lviv Deputy Mayor for Urban Planning
Anton Kolomyeytsev, Chief Architect of Lviv
Geolocation: https://goo.gl/maps/5rt6T2xdmcvqVx4U6 (entrance to a construction site)
Contact number: 0934910337
The Media Center functions as a co-working space from 10 AM to 8 PM.
Contact phone number:
+38 067 652 91 97
Read more: https://mediacenter.org.ua/news