Back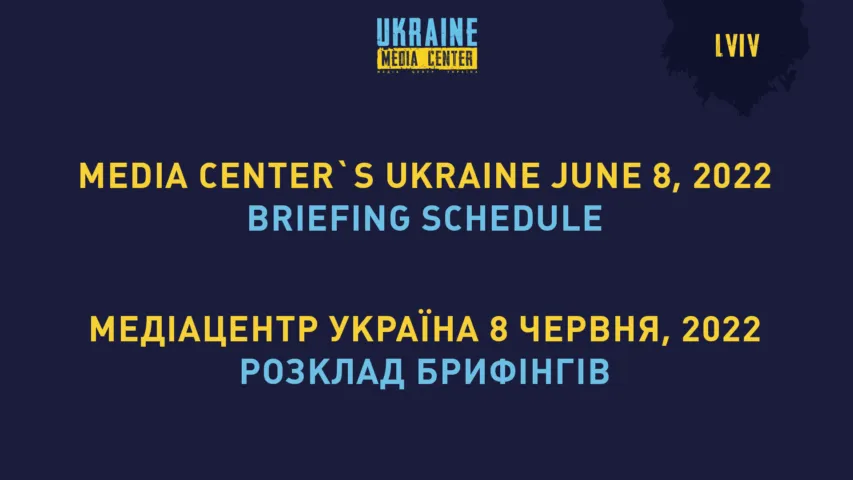 June 7, 2022, 16:34
SCHEDULE OF MEDIA CENTER UKRAINE EVENTS (LVIV, 32 RYNOK SQUARE) FOR JUNE 8
10:30 AM—Pavlo Sheremeta, economist, Minister of Economic Development and Trade (2014) (in person)
Current topics:
How do sanctions against russia operate? When will they produce a perceptible impact on russia's economy?
What further sanctions against russia need to be adopted?
What is the current status of Ukraine's financial system? What kind of support is needed?
Prospects of the development of Ukraine's economy.
12:00 PM—Dmytro Shymkiv, Chair of the Board of Directors of Darnitsa Group Pharma Company (online)
Current topics:
The condition of Ukraine's pharmaceutical sector during the war;
The manufacture and supply of medicines during the war—is there a shortage?
The delivery of medicines from Europe—have the logistics been organized well?
The ban on medicines from russia.
Why this is important: Darnitsa Group is one of the leading Ukrainian pharmaceutical companies on whose stable operation the condition of the national healthcare system depends.
12:30 PM—Mstyslav Banik, Head of Electronic Services Development with the Ministry of Digital Transformation (online)
Current topics:
Specific features of registering internally displaced persons online;
The cooperation of the Ministry of Digital Transformation with Western partners;
The cyberwar in Ukraine;
New functions of the Diia app.
03:00 PM – Vasyl Bodnar, Ambassador Extraordinary and Plenipotentiary of Ukraine to the Republic of Türkiye (online)
Current topics:
The military and humanitarian aid by Türkiye;
Ukrainian refugees in Türkiye;
The attitude of the Turkish people to the war in Ukraine;
Türkiye's mediation in negotiations between Ukraine and russia
The Black Sea navigation and the possibility of exporting Ukrainian grain via Türkiye.
The Media Center will function as a co-working space from 10:00 AM to 8:00 PM.
Contact phone:
+38 067 652 91 97
Read more: https://mediacenter.org.ua/news