Back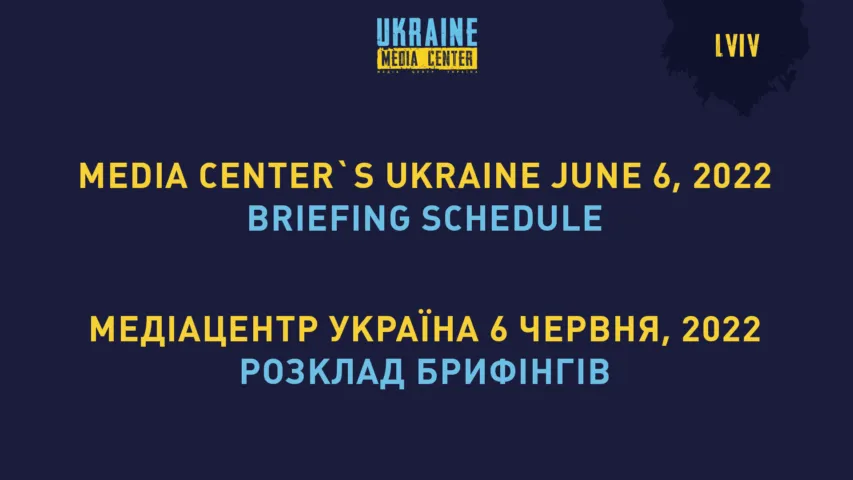 June 5, 2022, 11:28
SCHEDULE OF MEDIA CENTER UKRAINE EVENTS (LVIV, 32 RYNOK SQUARE) FOR JUNE 6
11:00 AM — Svitlana Dumynska, Head of the Office for Cultural Affairs of Kherson City Council
Olena Pimienova, Head of the Media Unit of the Media and Public Relations Department of Kherson City Council
(all in person)
Briefing on the occasion of the National Day of Journalists: Kherson Oblast, Journalism under Occupation
Current topics:
Journalism during the war
Specifics of the work of journalists in temporarily occupied territories
Journalists in captivity
12:00 PM — Anna Derevyanko, Executive Director of the European Business Association
Current topics:
Operations of businesses during the war
Major achievements and losses of the business sector over 3 months of the all-out war
Government support for businesses during the war
Trends, relocation, development, creation of new jobs
Relations with European and international partners — are they lost or being established?
Investing during the war.
1:00 PM — Vsevolod Chentsov, Head of the Mission of Ukraine to the European Union (online)
Current topics:
The sixth package of EU sanctions against russia — new restrictions that have been introduced
The impact of the new EU sanction package on russia's economy
What can the next package of sanctions against the invader country look like?
The Media Center will function as a co-working space from 10:00 AM to 8:00 PM.
Contact phone:
+38 067 652 91 97
Read more: https://mediacenter.org.ua/news