Back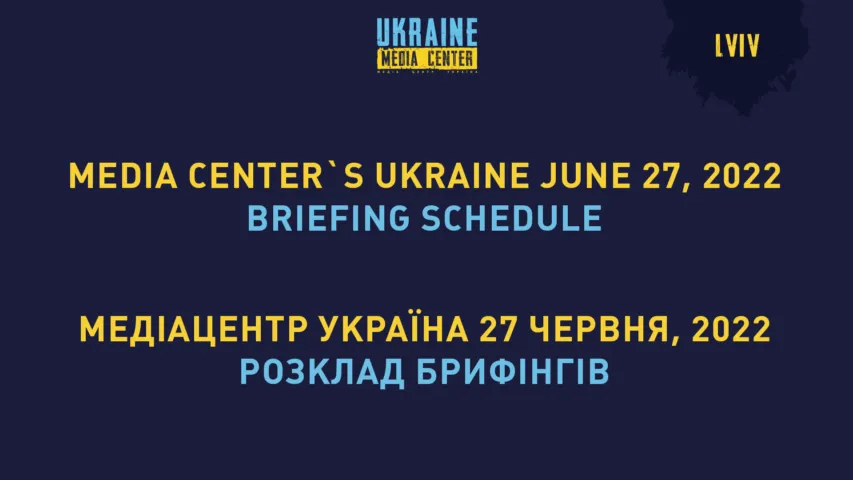 June 26, 2022, 12:04
SCHEDULE OF MEDIA CENTER UKRAINE EVENTS (LVIV, 32 RYNOK SQUARE) FOR JUNE 27 
11:00 AM — Oleksandr Striuk, Mayor of Severodonetsk (online)
Current topics:
– Exit of the Ukrainian military from Severodonetsk: what's next?
– Evacuation of the population: are there still locals staying in the city?
11:30 AM — Vsevolod Chentsov, Representative of the Mission of Ukraine to the European Union (online)
Current topics:
– What has changed for Ukraine after acquiring the EU candidate status?
– What conditions must Ukraine meet to become a full member of the EU and how much time will it take?
1:00 PM — Andrii Vitrenko, First Deputy Education and Science Minister of Ukraine (online)
Current topics:
– Academic year 2022-2023: will students be able to study full-time?
– Requirements for educational institutions, child safety
– Changes in curricula
– University admission campaign-2022
The Media Center will function as a co-working space from 10:00 AM to 6:00 PM.
Contact phone:
+38 067 652 91 97
Read more: https://mediacenter.org.ua/news