Back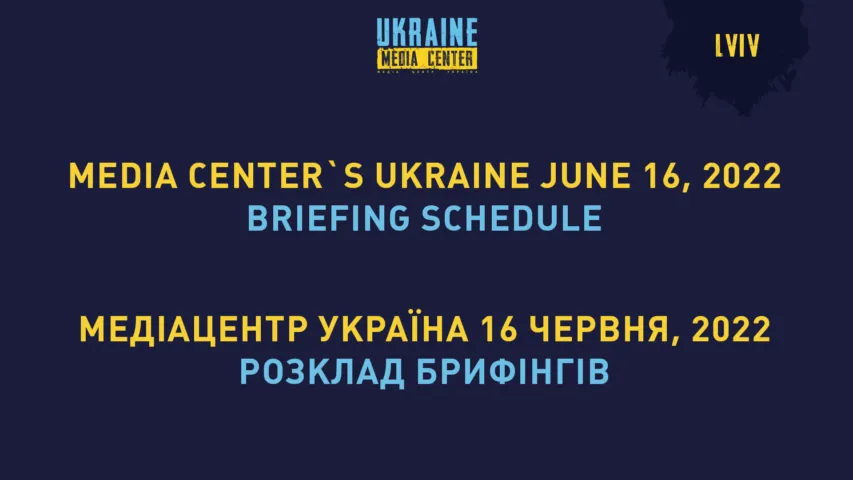 June 15, 2022, 18:50
SCHEDULE OF MEDIA CENTER UKRAINE EVENTS (LVIV, 32 RYNOK SQUARE) FOR JUNE 16
12:00 PM — Henrik Villadsen, Ambassador, OSCE Project Co-ordinator in Ukraine
Alla Yushchuk, Senior Project Assistant for Environment at OSCE Project Co-ordinator in Ukraine(in person)
Dmytro Averin Expert on Environment Projects at OSCE Project Co-ordinator in Ukraine (online)
On June 16, 2022, the digital platform "Ecodozor" (Eco Watch) will be presented with an initial set of data on environmental risks from the war. The data were collected by the Zoï Environment Network with the support of the OSCE Project Co-ordinator in Ukraine.
Current topics:
– The purpose of creating "Ecodozor" digital platform
– The extent of environmental damage from the war in Ukraine.
– According to the Ministry of Environmental Protection and Natural Resources, the russians have committed more than 250 environmental crimes in Ukraine: possible consequences
1:00 PM — Natalia Humeniuk, Chief of the Joint Coordination Press Office of the South of Ukraine Security and Defense Forces (online)
Current topics:
– Operational situation in the South of Ukraine
– Operational situation in the Black Sea.
The Media Center will function as a co-working space from 10:00 AM to 6:00 PM.
Contact phone:
+38 067 652 91 97
Read more: https://mediacenter.org.ua/news