Back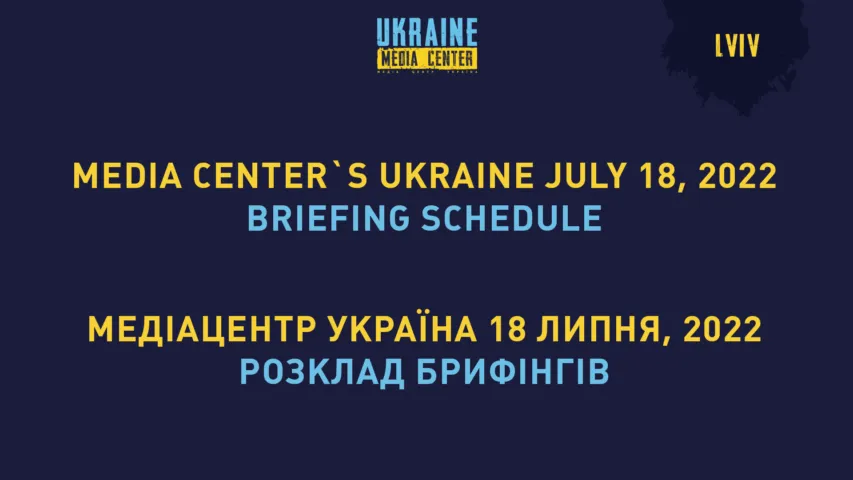 July 17, 2022, 19:20
SCHEDULE OF MEDIA CENTER UKRAINE EVENTS (LVIV, 32 RYNOK SQUARE) FOR JULY 18
12:00 PM – Piet Ploeg, Chair of MH17 Disaster Foundation (online)
Relevant topics:
MH17 criminal proceedings
Application against russia to the European Court of Human Rights
Public opinion in Europe about the tragedy
Why this is interesting:
Boeing (Flight MH17) was downed in the skies above Donbas on July 17, 2014. After more than 5 years of investigation, the investigators found out that Flight MH17 was downed by a Buk anti-air missile system owned by the 53rd anti-aircraft missile brigade of the air defense force of the armed forces of the russian federation stationed near the city of Kursk.
2:00 PM – Yuriy Ignat, Spokesperson for the Air Force of Ukraine's Armed Forces (online)
Relevant topics:
The current situation on the front line
Changes in russian tactics and response of the Air Force of Ukraine's Armed Forces to these changes
The refutation of russian fake news
3:00 PM – Gyunduz Mamedov, Deputy Prosecutor General of Ukraine (2019 to 2021), a former co-chair of the MH17 Joint Investigation Team from Ukraine, (online)
Relevant topics:
How did Ukrainian investigators cooperate with their foreign colleagues?
What are the prospects of the MH17 criminal proceedings?
The Media Center will function as a co-working space from 10:00 AM to 6:00 PM.
Contact phone:
+38 067 652 91 97
Read more: https://mediacenter.org.ua/news