Back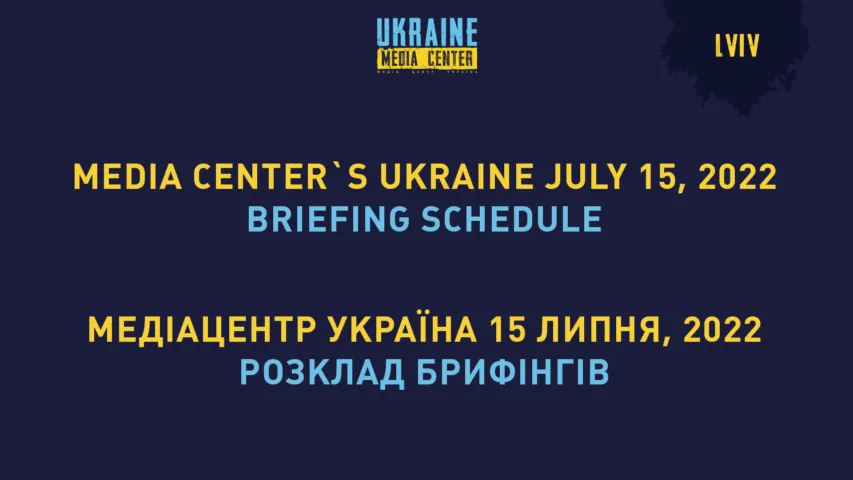 July 14, 2022, 17:10
SCHEDULE OF MEDIA CENTER UKRAINE EVENTS (LVIV, 32 RYNOK SQUARE) FOR JULY 15
11:30 AM — Yulia Stefanyuk, Country Leader at WCK in Ukraine
Natalya Tabaka, Head of Tourism and Resorts Department at Lviv Oblast Military Administration
(all in person)
Current topics:
Results of the work by World Central Kitchen (WCK) NGO in partnership with the authorities of Lviv region.
Why this is interesting:
World Central Kitchen is a non-governmental organization founded in 2010 by famous chef Jose Andres. Then the NGO provided meals for victims of the earthquake in Haiti. Ever since WCK has been helping victims of humanitarian, climate, and community crises in different parts of the world. Since February 2020, WCK has been working in Ukraine, feeding tens of thousands of Ukrainians every day.
12:00 PM — Vitaliy Kim, Head of Mykolaiv Oblast Military Administration (online)
Current topics:
– Intense shelling of Mykolaiv: causes and consequences
– Operational situation in the region and neighboring regions
The Media Center will function as a co-working space from 10:00 AM to 6:00 PM.
Contact phone:
+38 067 652 91 97
Read more: https://mediacenter.org.ua/news