Back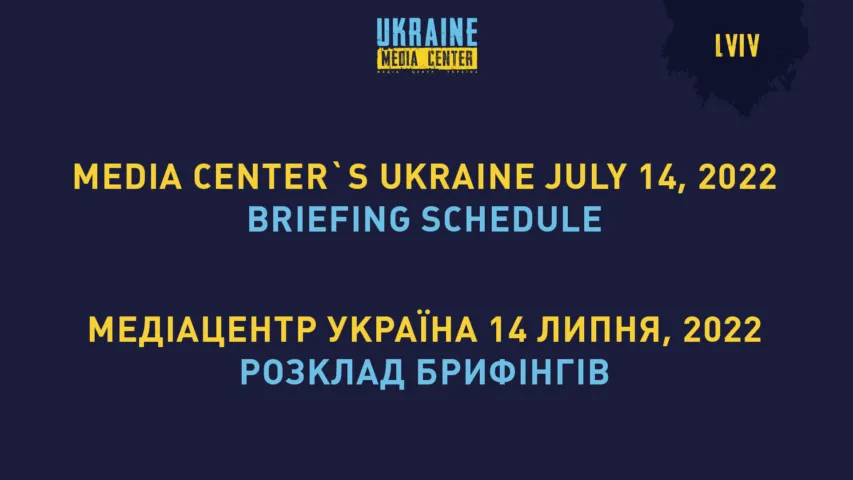 July 13, 2022, 16:20
SCHEDULE OF MEDIA CENTER UKRAINE EVENTS (LVIV, 32 RYNOK SQUARE) FOR JULY 14
1:00 PM – Denys Marchuk, Deputy Head of the Ukrainian Agrarian Council (online)
Relevant topics:
Negotiating in Istanbul and unblocking the Danube: Will the Ukrainian seaports resume their operation?
Exports: Do the Ukrainian agrarians have a Plan B?
Consumer basket: What will the prices for agrarian products be like?
Economic recovery: How will the agrarian sector change after the war?
12:00 PM – Dmytro Butriy, Acting Head of Kherson Oblast Military Administration (online)
Relevant topics:
Priorities and goals of the new leadership of the oblast
The current situation in the oblast: evacuation, green corridors, explosions at invaders' storage facilities
Why this is important:
Dmytro Butriy was appointed an Acting Head of the Kherson Oblast Military Administration several days ago on July 9, 2022
The Media Center will function as a co-working space from 10:00 AM to 6:00 PM.
Contact phone:
+38 067 652 91 97
Read more: https://mediacenter.org.ua/news