Back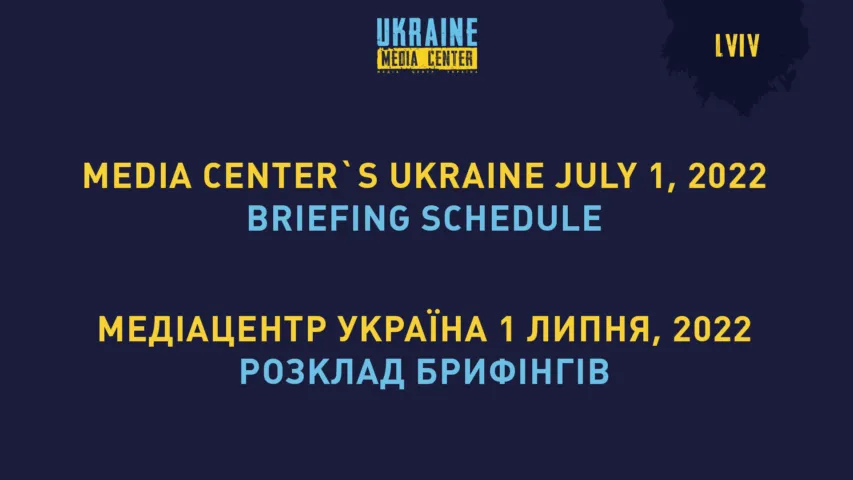 June 30, 2022, 19:31
SCHEDULE OF MEDIA CENTER UKRAINE EVENTS (LVIV, 32 RYNOK SQUARE) FOR JULY 1
1:30 PM — Andriy Demchenko, Spokesperson of the State Border Guard Service of Ukraine (online)
Current topics:
The situation on the border with belarus
How the citizens who have been illegally deported to russia or the temporarily occupied territories will be allowed to cross the border to Ukraine
The operational situation at the state borders of Ukraine.
2:00 PM — Oleksandr Kulepin, Deputy Head of Lviv Oblast Military Administration in Charge of Digitalization (in person)
Olha Martynovska, Volunteer of Grupa Vplyvu (Impact Group) Civic Holding (in person)
Briefing on: The Summit of Volunteering and Humanitarian Initiatives in Lviv Oblast
Why this is interesting:
A Summit of Volunteering and Humanitarian Initiatives that brought together 200 representatives of non-governmental and donor-funded organizations, volunteering and humanitarian initiatives, international technical assistance projects, and government authorities started in Lviv Oblast.
The event was organized to improve coordination and cooperation among volunteering and humanitarian initiatives and government authorities. Summit participants include Robert Post, Press, Education and Culture Attaché of the U. S. Embassy to Ukraine, USAID, journalists, representatives of the Global Fund for Women, People in Need, Renaissance, etc.
The Media Center will function as a co-working space from 10:00 AM to 6:00 PM.
Contact phone:
+38 067 652 91 97
Read more: https://mediacenter.org.ua/news