Back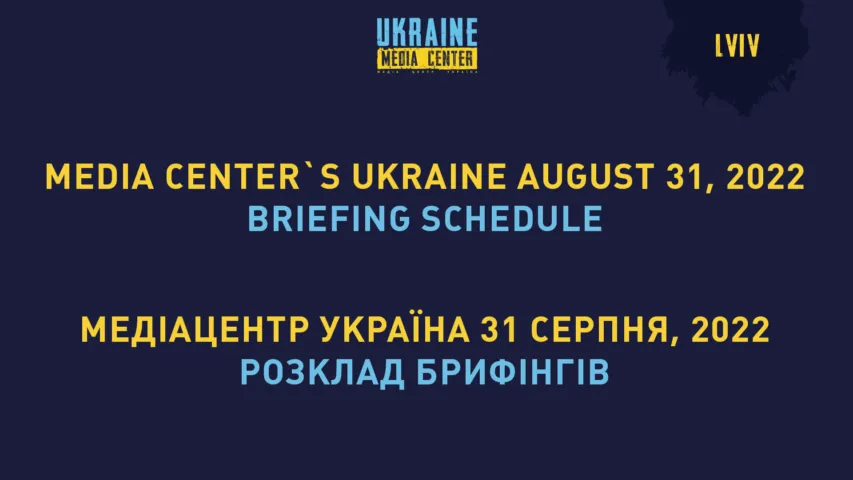 August 30, 2022, 20:07
SCHEDULE OF MEDIA CENTER UKRAINE EVENTS (LVIV, 32 RYNOK SQUARE) FOR AUGUST 31
10:00 AM — Mykyta Poturaiev, Chair of the Humanitarian and Information Policy Committee of the Verkhovna Rada of Ukraine (online)
Topics of focus:
– The new law on media: what will change
– The media market during the war.
11:00 AM — Valerii Boiko, Acting Director of the Ukrainian Center for Education Quality Assessment (online)
Topics of focus:
– Results of the national multi-subject test (an analogue to the external testing)
– Multi-subject test abroad: results and number of children who passed it
– Organization of testing: what were the difficulties in conducting it.
The Media Center will function as a co-working space from 10:00 AM to 6:00 PM.
Contact phone:
+38 067 652 91 97.
Read more: https://mediacenter.org.ua/news