Back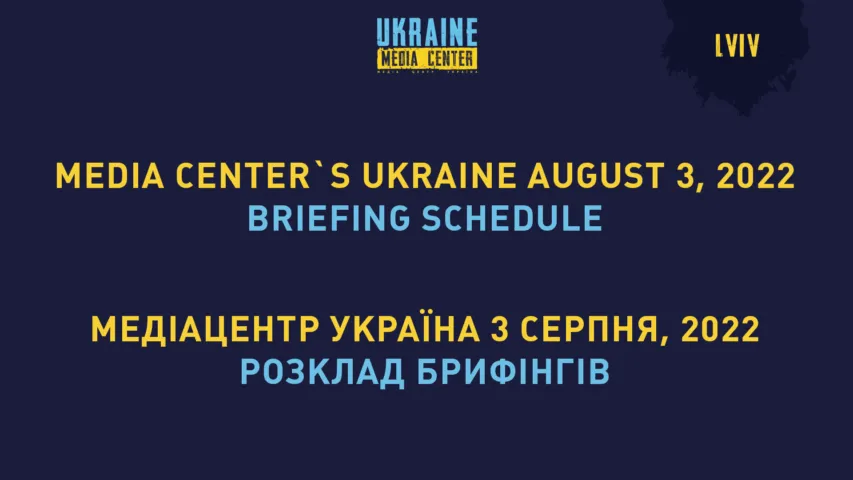 August 2, 2022, 18:45
SCHEDULE OF MEDIA CENTER UKRAINE EVENTS (LVIV, 32 RYNOK SQUARE) FOR AUGUST 3
11:30 AM – Dmytro Solomchuk, Member of Verkhovna Rada and a member of Verkhovna Rada's Agrarian and Land Policy Committee (online)
Topics of focus:
The status of Ukraine's agrarian market during the war
Grain exports: Is it possible to use own transport to export?
Harvesting: Where and how will the new grain crop be stored?
Burned fields in the south: Will the agrarians be compensated?
Government's Accessible Loans 5-7-9% program: Do the agrarians use it?
12:00 PM – Oleksandr Sienkevych, Mayor of Mykolaiv (online)
Topics of focus:
The current situation in the city 
Consequences of russian missile attacks
Are there plans for the compulsory evacuation of residents from Mykolaiv?
12:30 PM – Dmytro Barinov, Deputy Head of the Seaports Administration in Charge of Government Relations (online)
Topics of focus:
The first vessel with the Ukrainian export grain: How did it go?
Grain export prospects: Convoys, ports, cargo volumes
Current challenges and tasks faced by the Seaports Administration
The Media Center will function as a co-working space from 10:00 AM to 6:00 PM.
Contact phone:
+38 067 652 91 97
Read more: https://mediacenter.org.ua/news