Back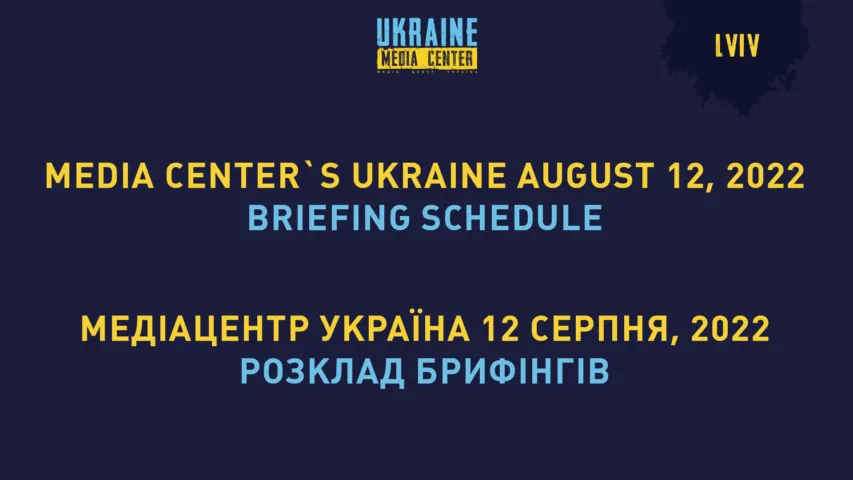 August 11, 2022, 19:20
SCHEDULE OF MEDIA CENTER UKRAINE EVENTS (LVIV, 32 RYNOK SQUARE) FOR AUGUST 12
10:30 AM —Viktor Chulanovskiy, Co-Founder of Street Culture
Oleh Malets, director of TVORY! (Create) network of youth spaces
(all in person)
Topics of interest:
– Holding the first ever Urban clean-up in Lviv
– For the first time, Ukraine celebrates International Youth Day on August 12, as in Europe (instead of the last Sunday of June).
Why this is interesting:
Lviv residents are invited to participate in the creation of a new modern shelter for displaced persons. The first ever Urban clean-up will take place in Lviv on August 12-14. Its organizers are Street Culture & Urban Reform and GAME, the Danish NGO working to create social change through street culture. The event will be held with the support of the Lviv City Council, the Lviv Sports Department and TVORY! network of youth spaces.
During the clean-up, Lviv residents are invited to tidy up the territory of 5,700 square meters in a friendly atmosphere and to music. Together, city activists will clean the premises for the future camp for displaced people. The opening of a new modern shelter for war victims is scheduled for the beginning of October.
11:30 AM — Andrii Plakhotniuk, Ambassador Extraordinary and Plenipotentiary of Ukraine to the Kingdom of Sweden (online)
Topics of issue:
– It took Sweden six months to join NATO: the country's experience
– How Sweden's attitude towards the russian federation changed after the start of a full-scale war in Ukraine
– Sweden's aid for the Ukrainians affected by the war.
The Media Center will function as a co-working space from 10:00 AM to 6:00 PM.
Contact phone:
+38 067 652 91 97
Read more: https://mediacenter.org.ua/news