Back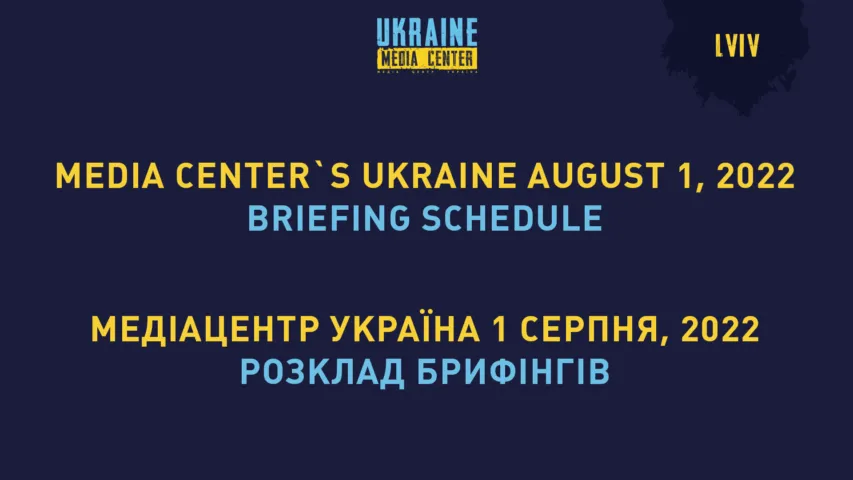 July 31, 2022, 12:17
SCHEDULE OF MEDIA CENTER UKRAINE EVENTS (LVIV, 32 RYNOK SQUARE) FOR AUGUST 1
12:00 PM – Andrii Zakrevskyi, Chair of the Management Board of the Ukrainian Oil & Gas Association, Director General of Newfolk Oil and Gas Consultancy Center (online)
Topics of focus:
Naftogaz's default: What does it mean, and what will it influence?
Preparations for the heating season in Ukraine
Is there enough gas in the gas storage facilities?
Fuel situation in Ukraine: Will there be another gasoline crisis in the fall?
12:30 PM – Vasyl Furman, Deputy Chair of the Council of the NBU (online)
Topics of focus:
The operation of Ukraine's banking sector since the start of the full-scale war
The exchange rates in Ukraine
Reasons for the NBU's prohibition of displaying exchange rate on display boards
The financial market, the monetary policy of the state
NBU's key rate: a forecast
1:00 PM – Dmytro Butriy, Acting Head of Kherson Oblast Military Administration (online).
Topics of focus:
The current situation in the oblast
The humanitarian and infrastructural situation in Kherson Oblast
The Media Center will function as a co-working space from 10:00 AM to 6:00 PM.
Contact phone:
+38 067 652 91 97
Read more: https://mediacenter.org.ua/news