Back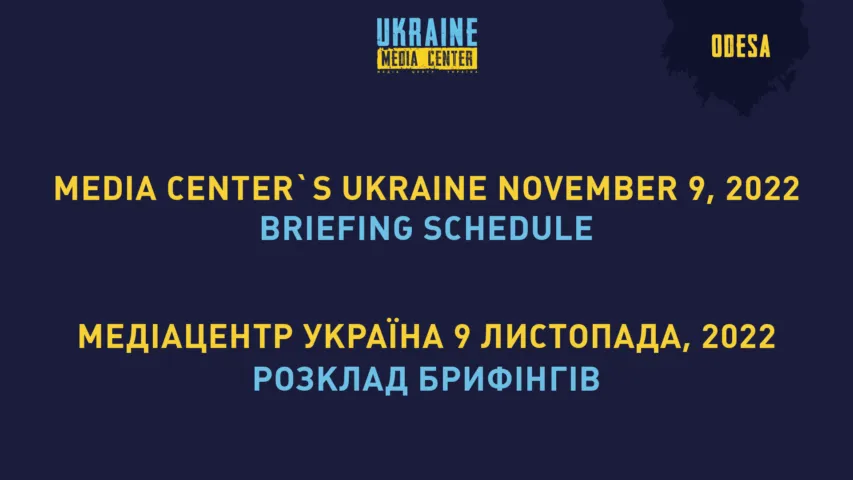 November 8, 2022, 17:30
SCHEDULE OF EVENTS MEDIA CENTER UKRAINE, ODESA (ODESA, 1/20 MARAZLIIVSKA STREET. CHORNOMORETS STADIUM (CENTRAL ENTRANCE), ON NOVEMBER 9
11:00 AM — Serhii Sudnyk, deputy head of the NGO "Military Historical Center "Memory and Glory", participant of the humanitarian project of the Armed Forces of Ukraine "ON THE SHIELD" (in person);
Leonid Ignatiev, head of the NGO "Military Historical Center "Memory and Glory" (in person);
Kateryna Rotarenko, researcher of the NGO "Military Historical Center "Memory and Glory" (in person)
Topic of focus:
How bodies of soldiers killed in action on the Southern front are being found and excavated
12:00 PM — 12:00 — Oleksandr Babich, director of NGO "Society and Historical Heritage" (in person);
Oleksandr Yakovenko, volounteer
Topic of focus:
volunteer assistance to the armed forces;
actual needs of the military;
From 10 a.m. to 6 p.m., "Media Center Ukraine — Odesa" operates in co-working mode – we have high quality Wi-Fi coverage and a comfortable space. If possible, please notify the media center administrator via email, by phone or messengers about your visit. In order to use the stadium parking for free, we kindly ask you to inform the day before your arrival.
For more information +380500895830
Email: [email protected]
Find us here:
Website: https://mediacenter.org.ua/
Twitter: https://twitter.com/CenterUkraine
Facebook: https://www.facebook.com/UkraineMediaCenter
YouTube: https://www.youtube.com/channel/UCakUdCyDNCdzfosJN2fAWpw
Telegram: https://t.me/mcu_odesa
Read more: https://mediacenter.org.ua/news