Back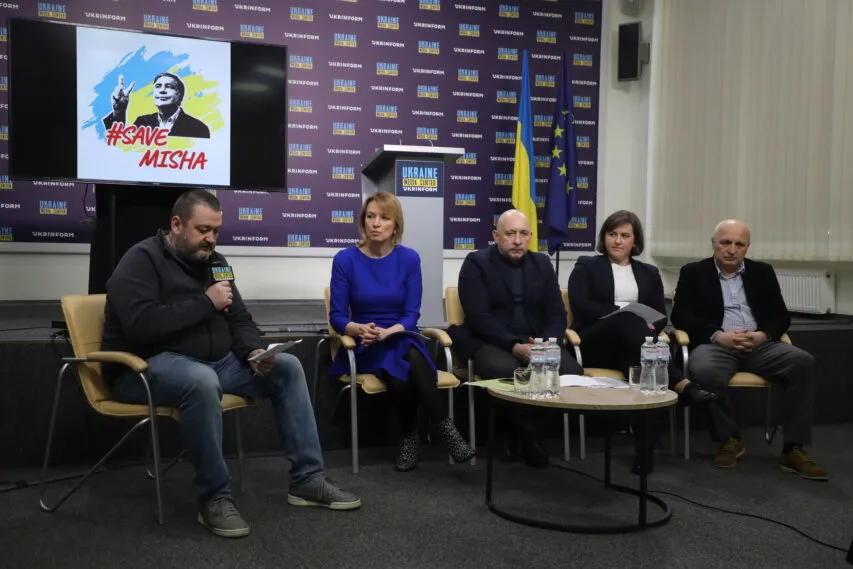 Media Center Ukraine — Ukrinform
March 10, 2023, 15:20
Saakashvili's family and associates announce the launch of the global initiative "SAVE MISHA"
"My brother, the former president of Georgia, is a citizen of Ukraine. He is currently being held captive by putin's puppet, the ruler of Georgia, Bidzina Ivanishvili. He (Saakashvili – ed.) has been poisoned with heavy metals, according to the FSB history of poisoning, like Navalny and Skripal. His health condition is extremely critical. There are only a few days left to save him," said Saakashvili's brother David.
He added that to join Saakashvili rescue, a questionnaire on the website savemisha.org should be completed.
In turn, the head of Mikheil Saakashvili's office (2020-2022), Maria Barabash, informed that Saakashvili's weight is currently 65 kilograms. According to her, he has lost more than 55 kg and continues to lose 1 kg in one to two weeks.
Olena Shuliak, Chair of Sluha Narodu (Servant of the People) Party, emphasized that Ukrainian and Georgian people today know that "one cannot submit to arbitrariness, one cannot ignore intimidation and humiliation."
Read more: https://mediacenter.org.ua/news