Back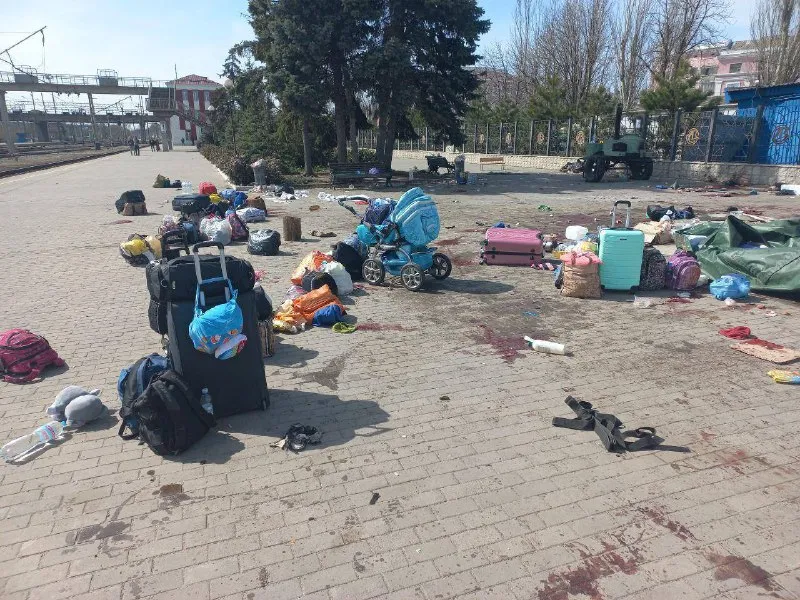 April 8, 2022, 14:32
russians wanted to kill 4,000 civilians – mayor of Kramatorsk
Mayor of Kramatorsk Oleksandr Honcharenko said during a briefing at Ukraine Media Center that the occupiers had been going to kill 4,000 civilians in Kramatorsk – i.e., everyone who had been at the railway station.
According to him, the russians were aiming at the at the railway station, where people were being evacuated, with a «Tochka U» missile carrying cluster munitions. However, they missed and the missile hit nearby. According to the mayor, 90% of the people waiting to be evacuated at the station were women, children and the elderly.
As a result, 30 people were killed, including two children. More than 100 people were injured. Neighboring cities in the oblast sent 40 doctors to help. These doctors are currently performing emergency surgeries.
Oleksandr Honcharenko believes that the enemy's goal was to spread panic in the region and kill as many people as possible at the same time. The city and oblast authorities are currently working on alternative evacuation plans for the civilians.
Ukraine Media Center. Follow the news via the links below:
Website: https://mediacenter.org.ua/
Twitter: https://twitter.com/CenterUkraine
Facebook: https://www.facebook.com/UkraineMediaCenter/
YouTube: https://bit.ly/3whbxSm Telegram: https://t.me/lvivmediacenter