Back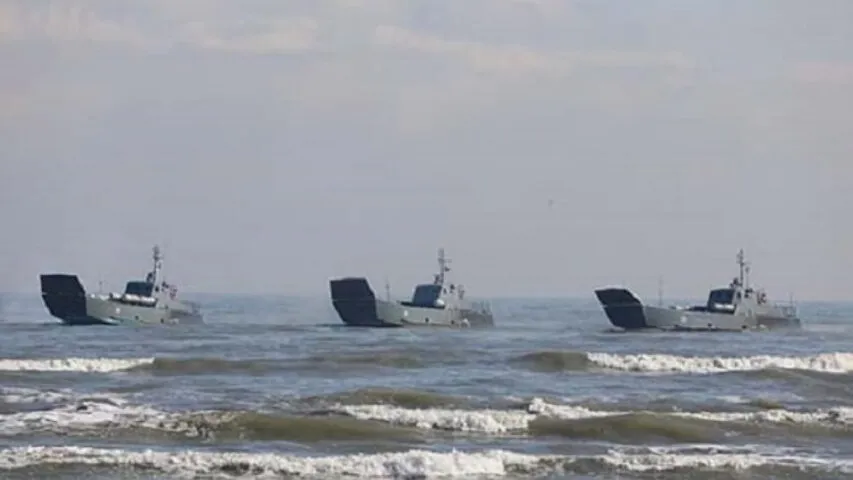 June 21, 2022, 15:53
"russians Pulled Their Ships Back from Ukraine's Coast, Trying to Transform the Serpent Island into a Land-based Replacement of Moskva Cruiser," Spokesperson of the Head of Odesa Oblast Military Administration about the Situation in the Black Sea
The russian navy is regrouping and maneuvering; the ships cannot be as close to Ukraine's coast as they were at the beginning of the all-out invasion. Serhii Bratchuk, Spokesperson for the Head of Odesa Oblast Military Administration, told this at his briefing at Media Center Ukraine.
"The Moskva cruiser and the Vasiliy Bekh tugboat were destroyed; for this reason, they keep at a safe distance, as our military personnel says, of at least 80 to 100 km from the coast," Bratchuk specified.
According to Odesa Oblast Military Administration, the russian troops are setting up a garrison on the Serpent Island to serve as a land-based substitute for the Moskva cruiser. They are installing weapon and radar systems on the island.
"They include air defenses, multiple rocket launchers, radars, recon systems. However, this garrison on the Serpent Island is also temporary," Serhii Bratchuk believes.
According to him, the so-called "Boyko's rigs" played a similar role for the russian military. However, Odesa Oblast Military Administration is still waiting for official communications from the Armed Forces about hits on the rigs.
Read more: https://mediacenter.org.ua/news