Back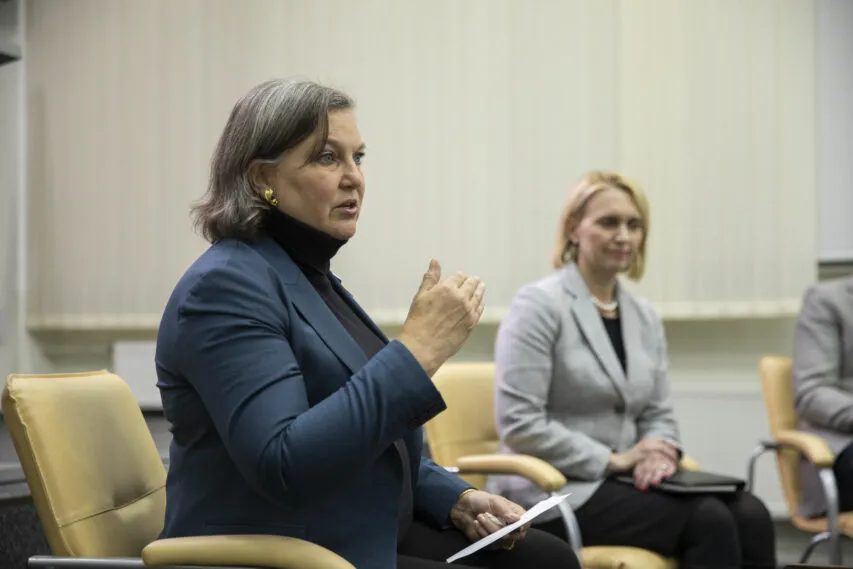 Вікторія Нуланд, заступниця державного секретаря США, Медіацентр Україна-Укрінформ
December 3, 2022, 21:07
russian oil price cap at USD 60 will reduce prices globally and let it remain on the market — Nuland
Setting the price cap on russian oil will reduce prices around the world and keep the oil on the market.
Victoria Nuland, U.S. Under Secretary of State for Political Affairs made this statement during a meeting with journalists in Kyiv at Media Center Ukraine — Ukrinform.
She noted that the purpose of oil price limitations is to ensure a reduction in profits not only from Europe, but also around the world.
"It forces a conversation between russia and the other countries it supplies with oil, as they are paying a lot more than USD 60. So why should they if no one else is going to pay over USD 60? In our opinion, this will have a double effect: it will allow russian oil to remain in the market, which is necessary to ensure that prices do not rise as a result of supply cuts, but it will also reduce the price that everyone is willing to pay for russian oil," — Nuland explained.
As reported, the Council of the EU adopted a decision on December 3 to set the maximum price for oil exported by russia at the level of USD 60 per barrel.
Read more: https://mediacenter.org.ua/news