Back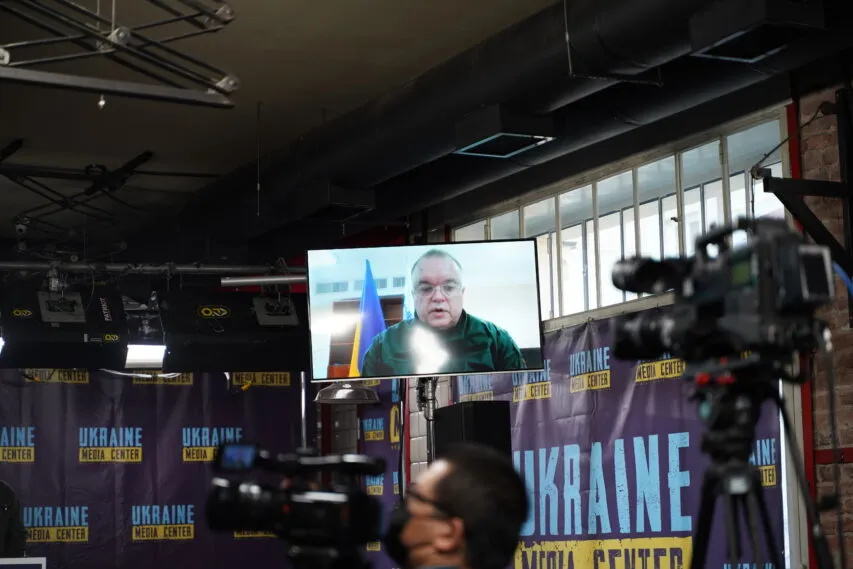 March 15, 2022, 11:16
"Russian Occupiers Use Captured Chornobyl NPP as Military Base," Head of Energoatom Says
Russian military that captured the site of the Chornobyl Nuclear Power Plant are using it to set up a logistic base. Petro Kotin, Head of Energoatom National Nuclear Energy Company, made a statement to this effect at the press briefing in Ukraine Media Centre.
According to him, the occupiers feel protected because the ChNPP is equipped with the complete strategic anti-intrusion protection, security and video surveillance systems. In addition, they have the entire infrastructure and supplies needed for a long-term stay at the power plant.
Also, Petro Kotin indicated that the occupiers expected that the Ukrainian military would not even think about attacking the ChNPP due to environmental safety considerations.
We want to remind you that Ukraine Media Centre started working in Lviv to support media covering the war unleashed by Russia against the Ukrainian people. The Media Centre will provide information support to journalists currently working in the City of Lviv and Lviv Oblast. In addition, the Centre will host daily press briefings by government officials, international partners, and activists from Lviv and other cities of Ukraine.