Back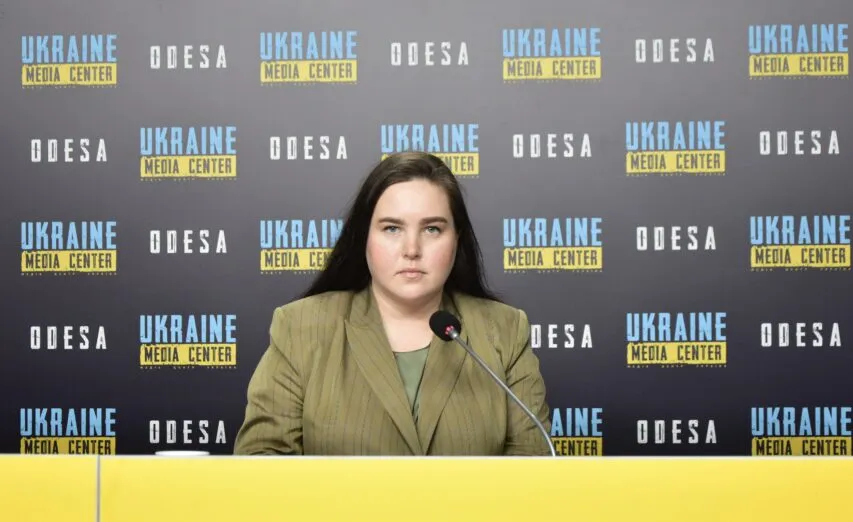 Photo by Media Center Ukraine – Odesa: Vira Yastrebova, attorney, director of the NGO "Shidna Pravosazahisna Grupa" (Eastern Human Rights Group)
July 27, 2023, 12:41
Russian occupants sentenced three Ukrainian prisoners of war despite international law –  human rights activist
Two of them were sentenced to 14 years, one to 15 years. Vira Yastrebova, attorney, director of the NGO "Shidna Pravosazahisna Grupa" (Eastern Human Rights Group), told about this at a briefing at the Media Center Ukraine – Odesa.
"Oleksiy Prylutskiy, a grenade launcher of the 1st Rapid Response Brigade of the National Guard of Ukraine, and Oleksandr Pinkovskiy, a soldier of the 54th Separate Mechanized Brigade, were sentenced to 14 years in prison. Eduard Kolesnik, a rifleman of the 24th separate mechanized brigade, was sentenced to 15 years in prison," – the human rights activist said.
She also said that a citizen of Ukraine, a resident of Stanychno-Luhansk district, who tried to protect himself and his home from the occupants and killed a collaborator and wounded a military occupant, was sentenced to life imprisonment. The occupants sentenced a resident of Lutugino village, who supported Ukraine on the Internet, to 14 years for "high treason". In addition, in occupied Myronivka, a 19-year-old Ukrainian woman will be tried for tearing a russian flag.
"The occupiers are sentencing our people to such long terms in order to send them to the frontline from prison according to the already established mechanism," – Yastrebova added.
Read more: https://mediacenter.org.ua/news