Back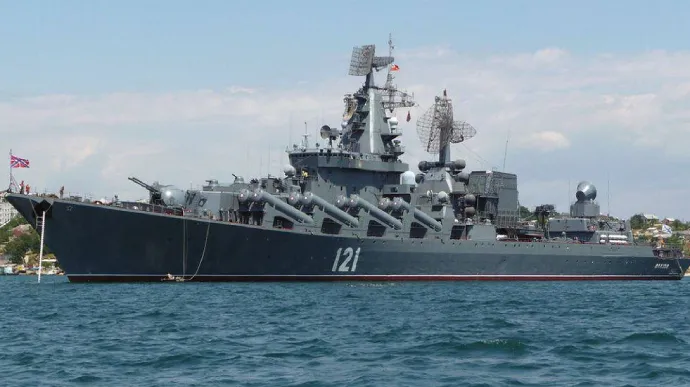 April 14, 2022, 13:40
 "The cruiser "Moskva" was a real threat to the south of Ukraine and the state in general," Vitaliy Kim
Guided-missile cruiser Moskva, one of the three cruisers of this type built by Mykolaiv Shipyard, was a great threat to the security of Ukraine's southern regions and the state as a whole.
Vitaliy Kim, Head of Mykolaiv Oblast Military Administration, said this at his press briefing in Ukraine Media Center. According to him, it is significant that the vessel was struck by Ukrainian-made Neptun missiles.
Moskva's sistership, unfinished guided-missile cruiser Ukrayina, is now berthed in Mykolaiv.
"Our unfinished cruiser will be used as a museum. According to our plans, there will be an above-water museum in Mykolaiv Oblast and a below-water museum divers can visit that," Vitaliy Kim said.It was reported that the guided-missile cruiser Moskva, the flagship of russia's Black Sea Fleet, exploded and sunk in the Black Sea due to being struck by the Ukrainian Neptun anti-ship cruise missiles.
Ukraine Media Center. Follow the news via the links below:
Website: https://mediacenter.org.ua/
Twitter: https://twitter.com/CenterUkraine
Facebook: https://www.facebook.com/UkraineMediaCenter/
YouTube: https://bit.ly/3whbxSm
Telegram: https://t.me/lvivmediacenter