Back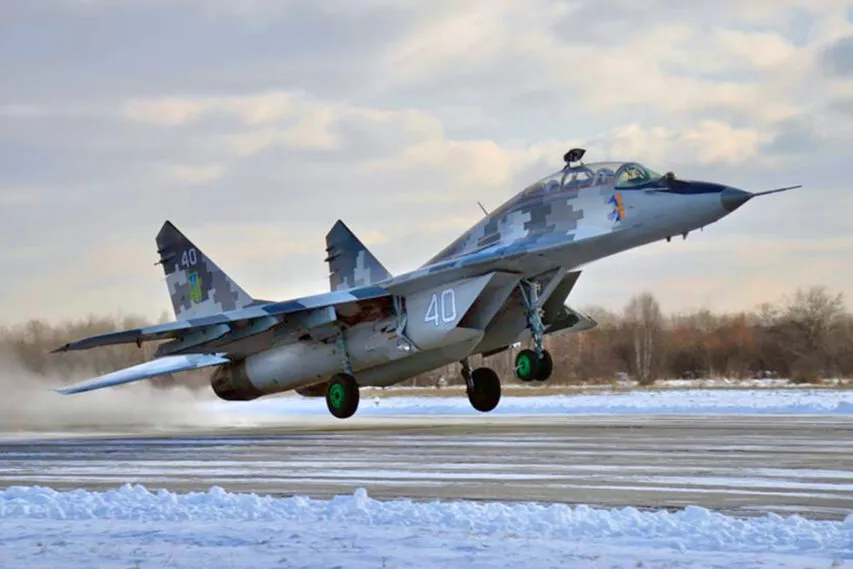 Фото з facebook Командування Повітряних Сил ЗСУ
June 14, 2022, 15:24
The Spokesperson for The Air Force of Ukraine's Armed Forces Told about the Heroic Defense of Kyiv by Pilots of the Tactical Air Brigade
The situation was at its worst during the war's first and second weeks. The invader aimed to destroy Ukraine's Air Force and gain a 100% advantage in the skies. However, with their bravery and despite the foe's substantial advantage, Ukrainian pilots demonstrated an incredible level of training and heroism.
Yuriy Ignat, the spokesperson for the Air Force of Ukraine's Armed Forces, presented this information during his briefing at Media Center Ukraine — Ukrinform.
"There was a heroic event that can already be mentioned. Kyiv is defended by the 40th Tactical Air Brigade; it was this brigade that inspired the image of the Ghost of Kyiv. At that time, the foe had an upper hand of one to six or even one to ten in air-to-air engagements. Our airplanes operated under cover of the Anti-air Missile Forces. Once, when two Ukrainian MiG-29 fighters took off to intercept what seemed to have been four russian high-tech fighters, they actually encountered 12 airplanes. However, our pilots decided to engage. As a result of the air fight, we lost one pilot, Oleksandr Kynzhalo, with the second pilot returning to the base. In that engagement, russians lost three expensive airplanes. However, the invaders are afraid of engaging with the Ukrainians after that air duel," Yuriy Ignat said.
Read more: https://mediacenter.org.ua/news