Back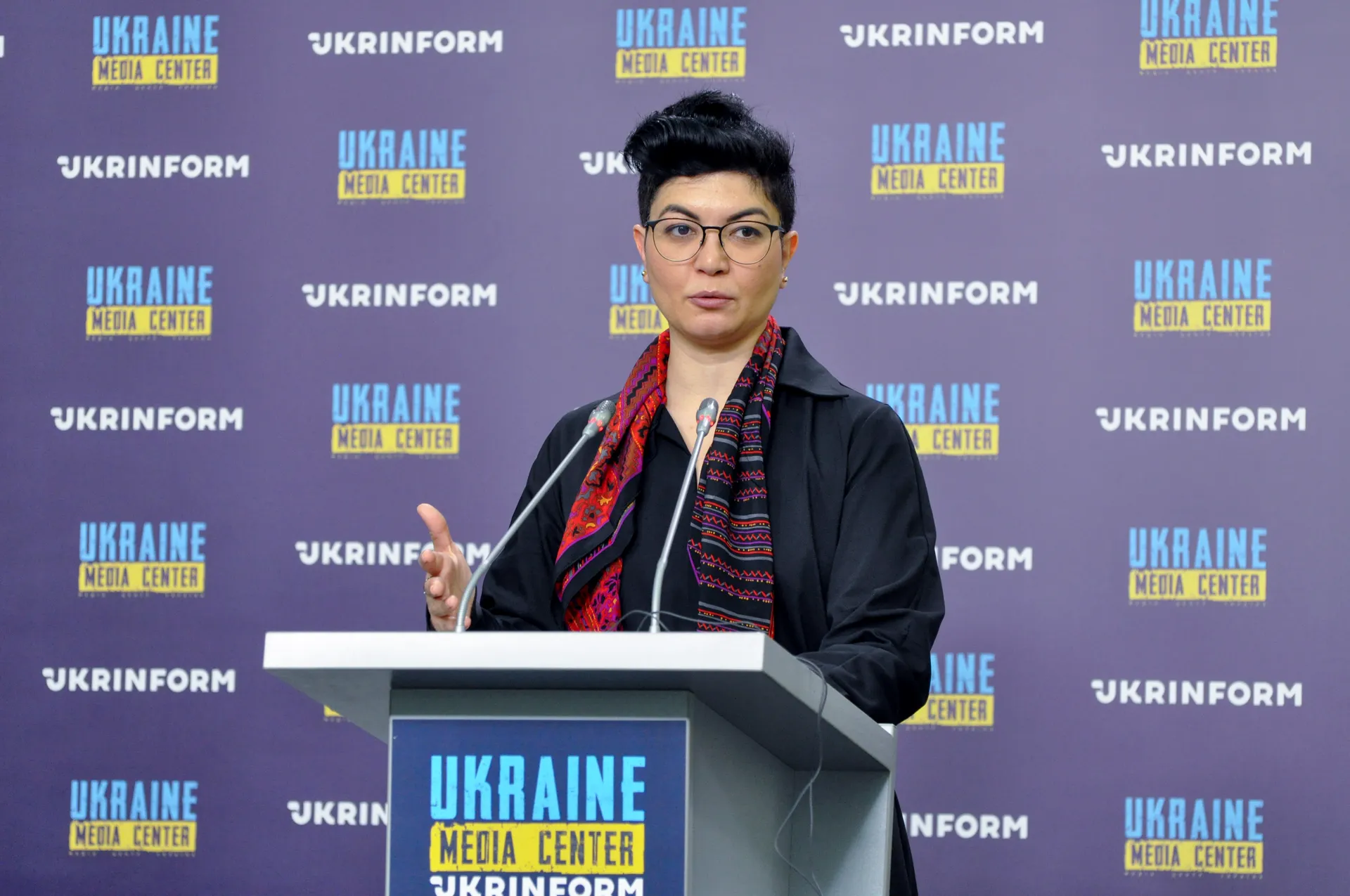 May 6, 2022, 20:04
russia's crimes in Crimea don't change, only grow in scale
Tamila Tasheva, Permanent Representative of the President in Crimea, told about the situation in the peninsula and the work to de-occupy Crimea at a briefing at Media Center Ukraine — Ukrinform.
Tamila Tasheva noted that Ukraine's policy on returning Crimea hadn't changed with the beginning of russia's full scale invasion. Her office carries out the functions of Crimea Platform.
They are continuing work that started almost three years ago. Mainly their activities are aimed at the implementation of the de-occupation and reintegration strategy for temporarily occupied Crimea. This strategy was approved and came into effect last year.
The Permanent Representative Office in Kherson has temporarily suspended its work. The occupiers have seized the building, but the office workers managed to leave the city. They continue working from different spots of Ukraine.
These days, the Representative's office focused its work on two directions: (1) communication with the peninsula in terms of the full-scale invasion which includes conveying of Ukrainian messages and battling russian propaganda, collecting information on the current situation and supporting Ukrainian citizens (95% of the request deal with help with documents and departure from Crimea and russia); (2) continuous work with foreign partners through diplomatic missions to ensure that the topic of Crimea remains on the world's agenda.
«Crimea became a military foothold for the russian federation to attack our territories. Overall, we have always been saying for 8 years that Crimea is a huge military base,» — Tamila Tasheva said. According to her, 32,000 russian troops had been stationed on the territory of the peninsula since the beginning of the occupation, and their numbers grew by 10,000 during the full-scale invasion.
Since 2014, at least 5,000 people from the occupied peninsula have been drafted into the russian army each year. Conscripts were sent to fight against Ukraine, which is qualified as a war crime. Since the full-scale invasion began, Ukrainian cities have been under fire from the missile launched from the Black Sea and Sevastopol.
Tamila Tasheva said that the Ukrainians from the mainland, mainly from Mariupol and Kherson oblast, are being forcefully relocated to occupied Crimea. These people are put in filtration camps, where they are stripped of their passports and given documents about temporary asylum.
Anti-war protests are being subdued, and activists as well as Donbas war veterans are being captured in Crimea and the occupied parts of Kherson region. It is known that around 500 persons were tortured in basements, over 50 administrative cases were opened.
Crimea's return to Ukraine will be first and foremost accomplished via political and diplomatic routes. Crimea is on the key issues included into the negotiations agenda. Ukraine will never abandon its internationally recognized territorial integrity within the borders of 1991.
Read more: https://mediacenter.org.ua/news