Back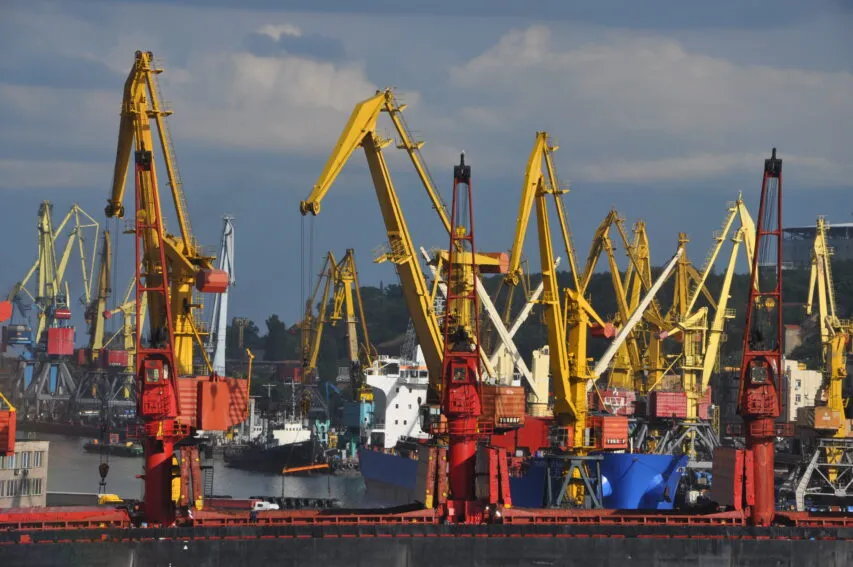 Фото: omtp.com.ua
May 11, 2022, 16:16
russia's blockade of Odesa seaport creates a global food crisis — Serhiy Bratchuk
Spokesperson of Odesa Oblast Military Administration Serhiy Bratchuk said during a briefing at Media Center Ukraine that Odesa sea port was now completely blocked by russia's Black Sea Fleet. This creates problems not only for Ukraine, but also for the world economy.
«We are talking about Ukrainian grain export, for example, and we see that russia is trying to create a kind of mechanism to influence the world, because it is creating this food crisis. This grain was to go to North Africa and the Middle East. Today it is blocked and is not going anywhere. Whatever is in the occupied territory of Kherson region is stolen and taken out to the Crimea,» – Serhiy Bratchuk said.
According to him, there are alternative ways to solve the logistical problems, but for security reasons they have not been disclosed yet. However, without unblocking the port, the volumes of food supplies shipments abroad at levels before the full-scale war will not be achieved.
Read more: https://mediacenter.org.ua/news