Back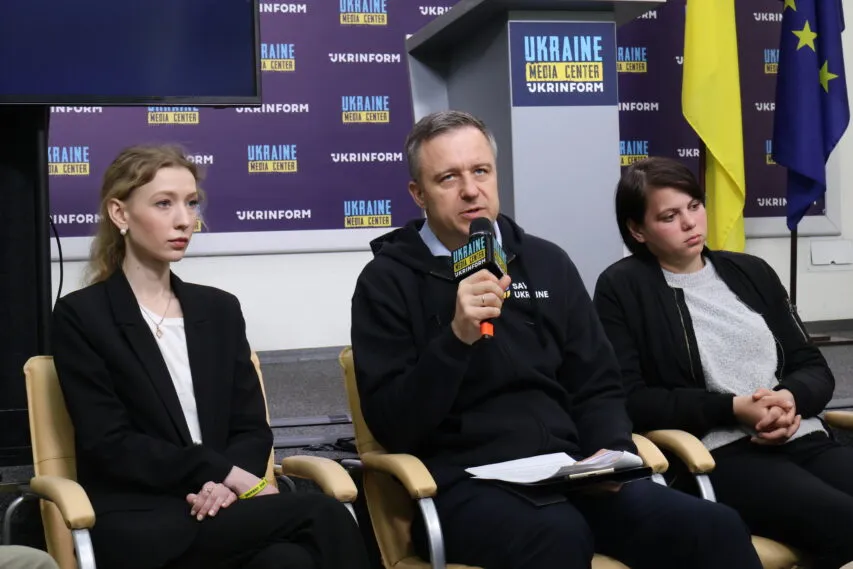 Mykola Kuleba, Founder of "Save Ukraine," Commissioner of the President of Ukraine for Children's Rights (2014-2021),Media Center Ukraine – Ukrinform
May 11, 2023, 19:00
russia 'russify' Ukrainian children by any means possible – Mykola Kuleba
A system for the Ukrainian children's russification has already been formed. It was emphasized by Mykola Kuleba, Founder of "Save Ukraine," Commissioner of the President of Ukraine for Children's Rights (2014-2021), during a press conference at the Media Center Ukraine – Ukrinform.
Taking into consideration the case of a 15-year-old girl Alina from the Kherson Oblast, who was taken by russians to Mordovia, Kuleba explained that russians use intimidation against Ukrainian children to transfer them to the territory of Russia.
"What we hear all the time is that children say that there is intimidation and manipulation in the temporarily occupied territories. They are told that they will be raped and killed. This is not an isolated incident of children just escaping. Then the military takes the children away," he explained.
Taking into account the example of 15-year-old Alina, who was placed in a house in Mordovia, enrolled in a local school, and forced russian documents issue preparation, Mykola Kuleba emphasized that russia already has a well-coordinated system for the russification of deported Ukrainian children.
"Following russia's well-functioning program, children are being resettled in the regions, in this case in Mordovia, in a village where there was an abandoned house. After being settled in the abandoned house, they immediately receive all payments and benefits and are enrolled in a russian school. At this stage, no searches for parents and relatives are undertaken. Instead, documents are restored. In Kakhovka, on the occupied territory, she received a copy of her Ukrainian certificate. Then in russia, she will receive a russian birth certificate. If we hadn't managed to take her away, her fingerprints would have been taken, and she would have been issued a Russian passport," he noted.
Mykola Kuleba emphasized that in the context of the above, we can say that this is an established system in russia to russify Ukrainian children and destroy Ukrainian identity.
Read more: https://mediacenter.org.ua/news