Back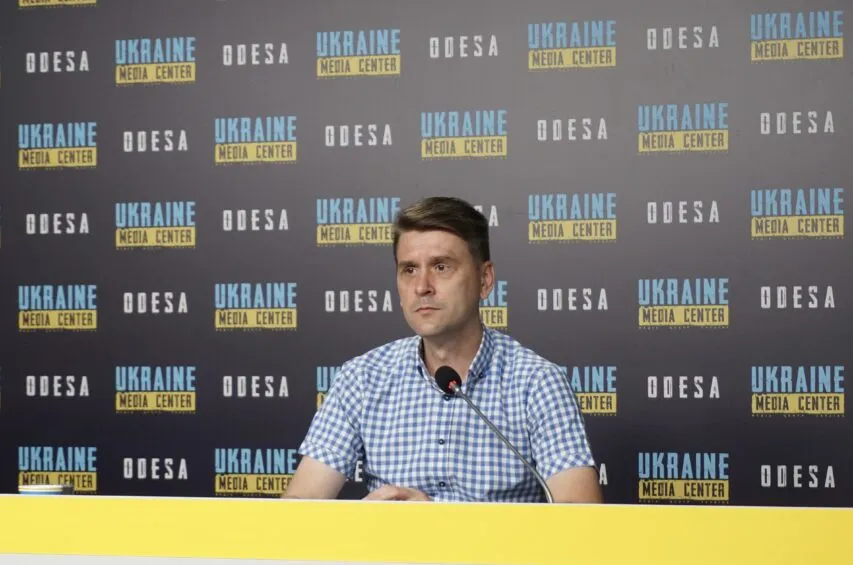 Photo by Media Center Ukraine – Odesa: Oleksandr Kovalenko, military and political observer of the Information Resistance group
August 16, 2023, 12:37
Russia resorts to provocations against vessels of countries that cannot respond – military-political expert 
Russia is also trying to turn the Black Sea into an "inland lake" of russia. This opinion was expressed at a briefing at the Media Center Ukraine – Odesa by Oleksandr Kovalenko, military and political observer of the Information Resistance group.
He noted that the danger to Ukraine in the Black Sea has somewhat decreased, but remains high because russia violates all norms of international law.
"However, russia resorts to provocative actions only against vessels of those countries that cannot respond. For example, recently, russians detained and searched a ship flying the Palauan flag in neutral waters of the Black Sea. But russia does not resort to provocations against vessels from countries such as Turkey or Israel. And this is actually a demonstration of russia's weakness," – the expert noted.
But despite this weakness, russia is trying to turn the Black Sea into its "inland lake," Kovalenko said.
"According to russia, everyone must agree to its terms in order to renew the grain deal. And the Kremlin is trying to "capitalize" the danger in the Black Sea as much as possible," – Kovalenko summarized.
Read more: https://mediacenter.org.ua/news