Back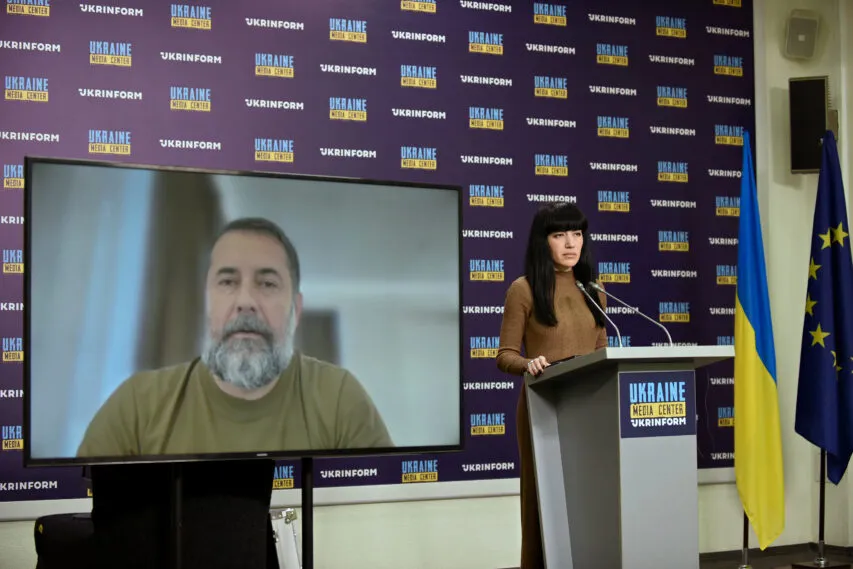 Serhiy Haidai, Head of Luhansk Oblast Military Administration, Media Center Ukraine — Ukrinform
September 20, 2022, 15:28
"russia Razed Several Towns in Luhansk Oblast to the Ground; Bilohorivka Is Fully Controlled by Ukraine's Armed Forces," Serhiy Haidai
Serhiy Haidai, Head of Luhansk Oblast Military Administration, stated this at Media Center Ukraine — Ukrinform.
"Bilohorivka was Ukraine's last stronghold in Luhansk Oblast. It was the area of constant heavy fighting. Our defenders have squeezed the invaders out and are in full control of the town. However, it is still under artillery fire. The town no longer exists because the invaders razed it to the ground. There are several towns like this in Luhansk Oblast – Novotoshkivka, Toshkivka, and Bilohorivka," he said.
Serhiy Haidai explained that the russians are losing on the battlefield, so their only resort is to hold fake referendums in Ukraine's occupied territories and paint unrealistic figures to declare their unification with russia. Later on, the invaders can try to consolidate the territories behind the front line as the territory of russia so that, during our liberation, the kremlin can claim an attack on russia and declare a full mobilization.
Read more: https://mediacenter.org.ua/news