Back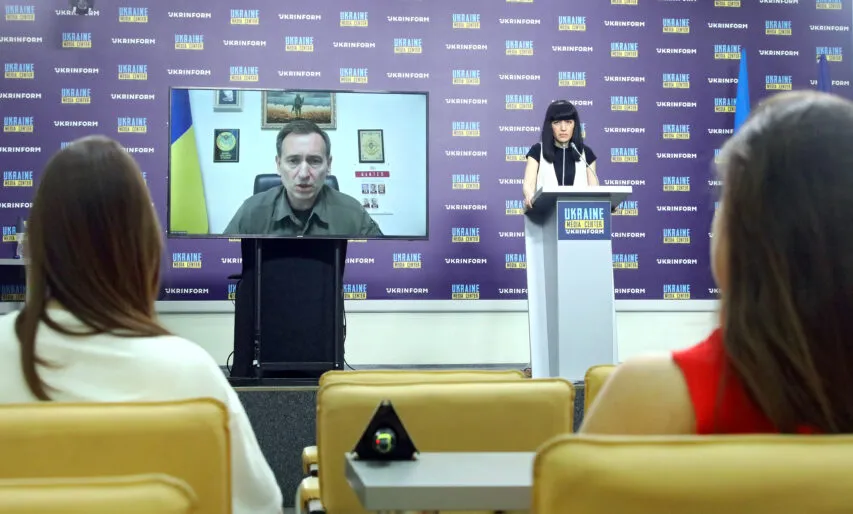 Fedir Venislavskyi, People's Deputy of Ukraine, Member of the Parliamentary Committee on National Security, Defense, and Intelligence, and Representative of the President of Ukraine to Verkhovna Rada of Ukraine, Media Center Ukraine – Ukrinform
June 19, 2023, 15:16
Russia must be held accountable in the UN court, the ICC, and in the future tribunal for the Kakhovka dam disaster – Fedir Venislavskyi
Currently, the evidence base is being actively provided to Ukraine's partners in order to form a coalition and a common understanding that the occupiers' blowing up of the Kakhovka HPP is another act of genocide, one more act of terror.
Fedir Venislavskyi, People's Deputy of Ukraine, Member of the Parliamentary Committee on National Security, Defense, and Intelligence, and Representative of the President of Ukraine to Verkhovna Rada of Ukraine, made the relevant statement at a briefing at the Media Center Ukraine – Ukrinform.
"And by and large, as the President said, the Kakhovka dam collapse can be compared to the use of weapons of mass destruction. Since huge areas have been contaminated, it is almost impossible to predict how the disaster will affect the environment and people. Indeed, a lot of different harmful substances were detected in the flooded area, ranging from oil products and greases to various burial grounds. Therefore, we are talking about the large-scale catastrophe Russia must bear direct legal responsibility for standing trial both in the UN court, the ICC, and the future tribunal," the politician emphasized.
Fedir Venislavskyi emphasized that all necessary measures are being taken to collect evidence that will confirm Russia's involvement in the Nova Kakhovka dam explosion so that the material liability, moral, and criminal aspects of this crime won't go unpunished.
"And it is imperative to take into account the information background, which was obviously shaped and prepared by the Russian propagandists, who, within hours of the explosion, provided alleged evidence accusing Ukraine of destroying the dam. Therefore, it is essential for us to collect and document all the circumstances, including intercepted telephone conversations and satellite images, which indicate that Russia was preparing to blow up this dam in advance, and it was Russia that committed this terrorist act," he added.
Read more: https://mediacenter.org.ua/news