Back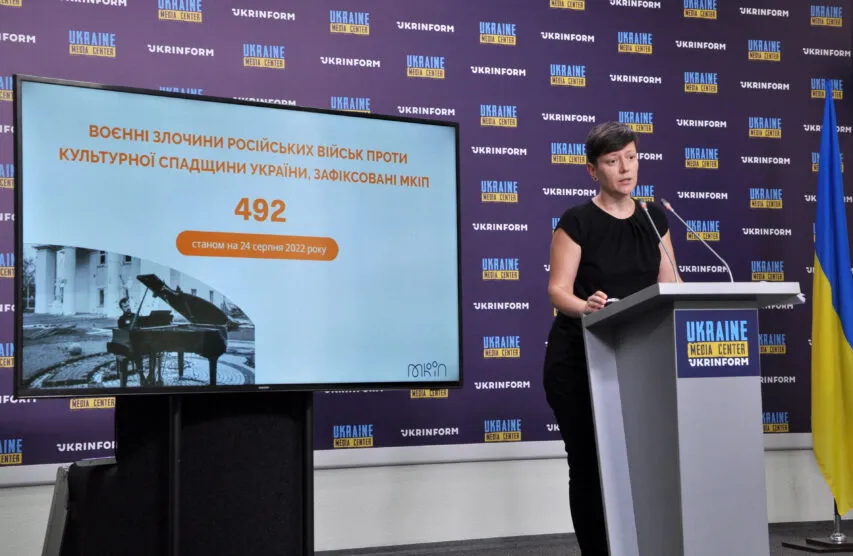 Kateryna Chuieva, Deputy Minister of Culture and Information Policy, Media Center Ukraine – Ukrinform
August 26, 2022, 15:42
"russia Destroys 492 Cultural Heritage Objects, and the List Is Not Complete Yet," Ministry of Culture and Information Policy
By now, 492 events of the destruction of cultural heritage objects and cultural institutions have been verified. These war crimes perpetrated by russia were recorded in 14 oblasts and Kyiv city.
Kateryna Chuieva, Deputy Minister of Culture and Information Policy, stated this at Media Center Ukraine – Ukrinform.
"Most destructions have been recorded in Donetsk, Luhansk, Kyiv, and Kharkiv Oblasts. The situation at many objects is being clarified," she said.
According to the Deputy Minister, religious structures suffered the most damage.
Kateryna Chuieva called upon citizens of Ukraine to help record the russians' war crimes, such as destroying and damaging objects of cultural and historical heritage.
Read more: https://mediacenter.org.ua/news